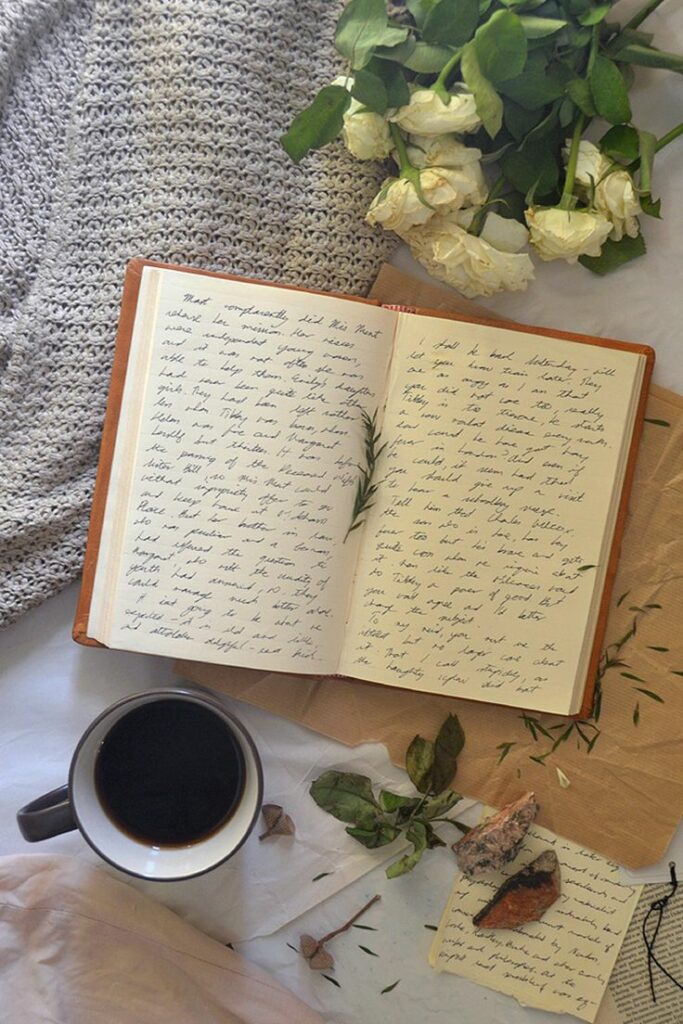 Journaling is a powerful tool for self-reflection, personal growth, and creativity. It allows us to explore our thoughts, emotions, and experiences in a safe and private space. But what if we could enhance our journaling experience even further? What if we could add an aesthetic touch to make it even more meaningful and enjoyable?
In this blog post, we'll delve into the art of mindful journaling and how adding an aesthetic element can enhance your overall experience. We'll explore different ways to incorporate visual elements such as doodles, hand-lettering, and collages into your journaling practice. We'll also discuss the benefits of using color palettes, stickers, and washi tape to create visually pleasing pages that inspire creativity and mindfulness.
So if you're a journal enthusiast looking to take your practice to the next level, join us on this journey of discovering the art of mindful journaling with an aesthetic touch. Get ready to unleash your creativity and embrace the beauty of self-expression through journaling.
What Is Mindful Journaling?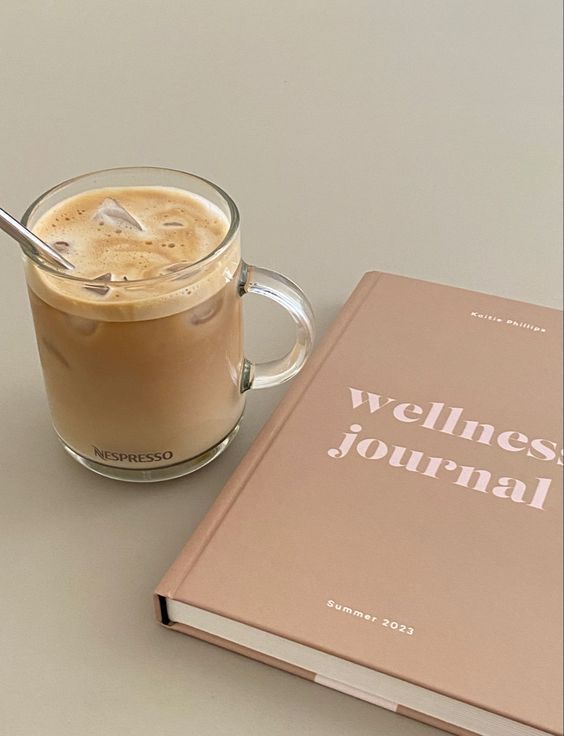 Mindful journaling is a practice that involves the act of writing down one's thoughts and experiences with a present-moment awareness. It is a form of self-reflection that encourages individuals to pay attention to their thoughts, feelings, and sensations as they arise, without judgment or attachment. By engaging in mindful journaling, individuals can cultivate a greater sense of self-awareness, clarity, and emotional well-being. This practice has been found to reduce stress, improve focus and concentration, enhance creativity, and facilitate personal growth. Whether it's through writing about daily experiences, setting intentions for the day ahead, or exploring deeper emotions and thoughts, mindful journaling offers an opportunity for self-discovery and self-expression. It is a powerful tool for introspection and personal development.
Aesthetic Journaling Ideas
The practice of mindful journaling can be particularly helpful for reducing stress, enhancing self-awareness, and fostering personal growth. Whether you're looking to develop a daily mindfulness routine or simply explore your inner thoughts and emotions more deeply, mindful journaling can be a valuable tool for self-discovery and self-care.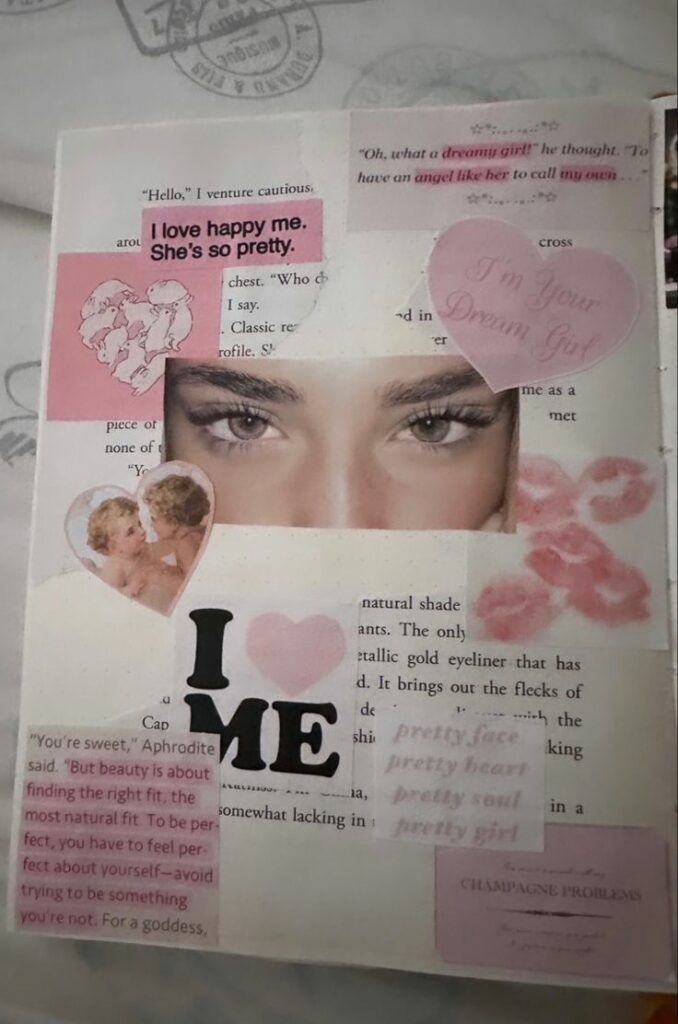 1. Introduce Pastel Colors-
Using pastel colors for mindful journaling can enhance your overall experience and promote a sense of calm and tranquility. Pastel colors, such as soft pinks, blues, and greens, have a soothing effect on the mind and are often associated with relaxation and mindfulness. When you incorporate these gentle hues into your journaling practice, it can help create a serene atmosphere that supports reflection and self-discovery. Whether you're using pastel-colored pens or incorporating pastel paint swatches into your journal pages, these subtle shades can add a touch of beauty and harmony to your writing. So why not give it a try? Grab some pastel supplies and let the colors guide you on a journey of mindfulness and self-expression.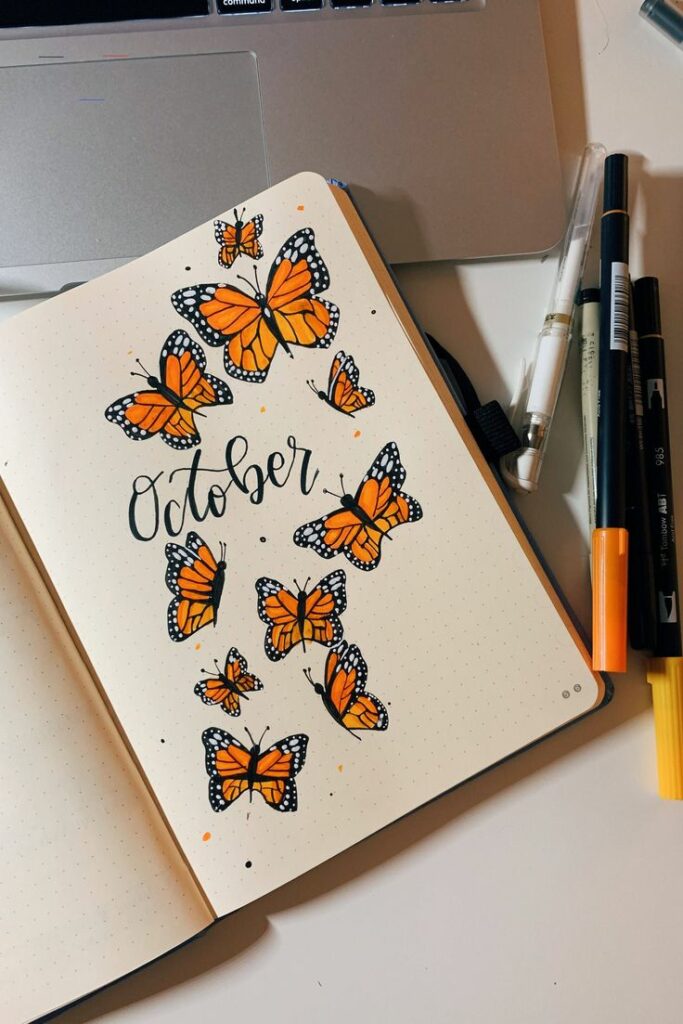 2. Decide A Theme-
When it comes to choosing a theme for mindful journaling, it's important to consider what resonates with you and promotes a sense of calm and self-awareness. One popular theme is gratitude, where you can focus on acknowledging and appreciating the positive aspects of your life. Another option is self-reflection, where you can explore your thoughts and emotions in a non-judgmental way, gaining insights into yourself and your experiences. Mindful journaling can also revolve around mindfulness itself, where you can record moments of presence and bring attention to the present moment. Ultimately, the theme you choose should align with your personal goals and interests, allowing you to cultivate mindfulness and enhance your overall well-being through the practice of journaling.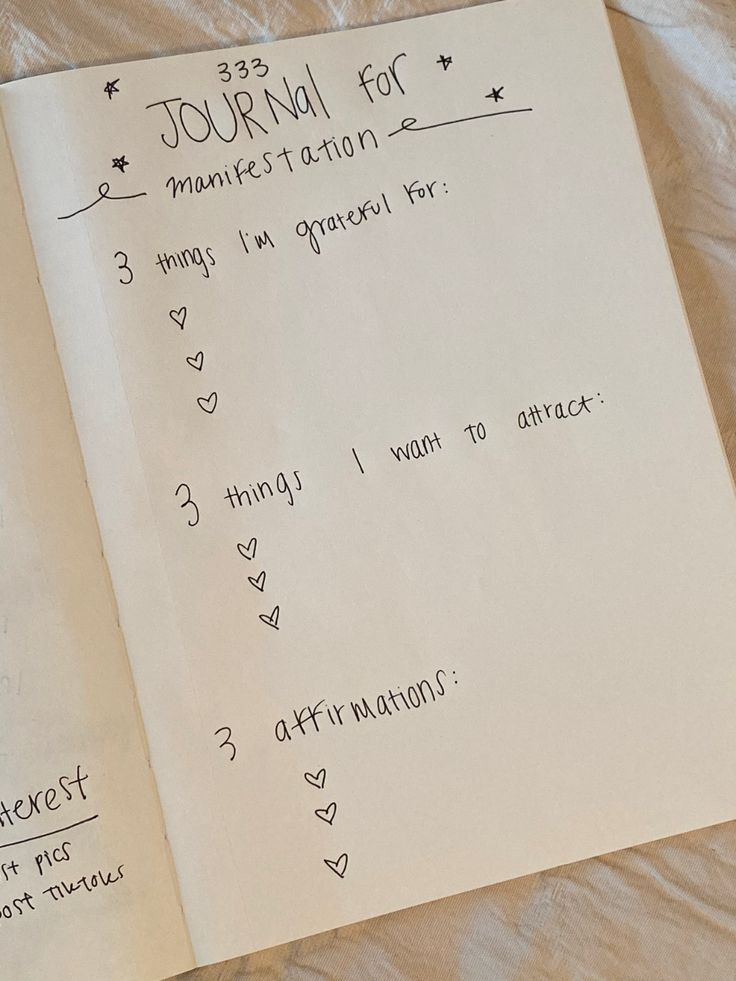 3. Add Something Positive For The Day-
Mindful journaling is a wonderful practice to cultivate gratitude and positivity in our daily lives. Taking a few moments each day to reflect on something positive that happened can greatly enhance our overall well-being. It could be as simple as receiving a heartfelt compliment, enjoying a delicious cup of coffee, or witnessing a beautiful sunset. By acknowledging and appreciating these small moments, we can shift our focus toward the positive aspects of our day and foster a more optimistic mindset. So, take a pen and paper, and let's embark on this journey of mindful journaling together, one positive moment at a time.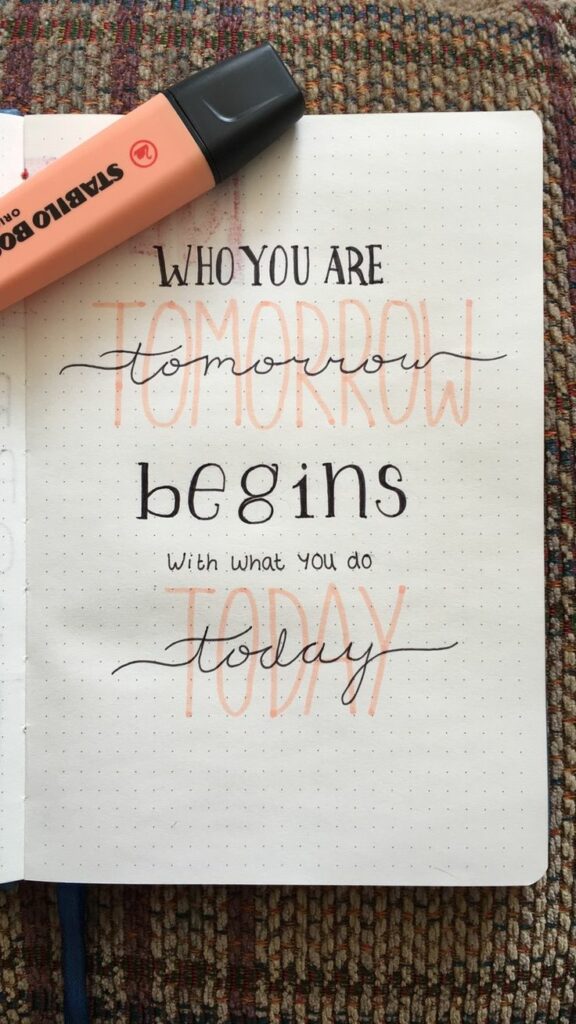 4. Add Motivational Quotes Daily-
Mindful journaling is a powerful practice that can bring clarity, focus, and inspiration to your daily life. Adding motivational quotes to your journaling routine can be a great way to kickstart your day with positivity and keep you motivated throughout. Whether it's a simple reminder to stay focused on your goals or a profound insight that sparks a new perspective, these quotes can serve as gentle reminders of the potential within you. So why not start each day with an uplifting quote that resonates with you? It's a small but impactful step towards cultivating mindfulness and fostering personal growth.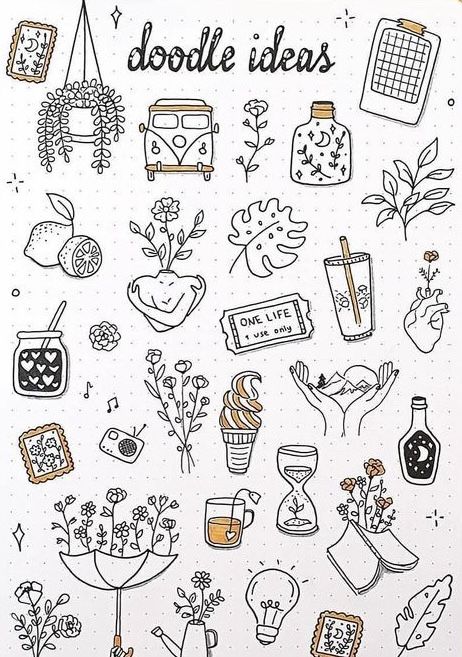 5. Add Doodles-
Adding doodles to your daily journaling practice can be a great way to enhance mindfulness and creativity. Doodling allows you to express yourself in a non-judgmental and free-flowing manner, helping to quiet the mind and reduce stress. Whether it's drawing simple shapes, and patterns, or even creating small illustrations, incorporating doodles into your journal can add an element of playfulness and joy to your writing. Not only does this help you stay present in the moment, but it also creates a visual record of your thoughts and emotions. So grab a pen and let your imagination run wild as you embark on this mindful journey of doodling in your daily journal.
Doodle Ideas- https://theplanneraddict.com/easy-halloween-doodles/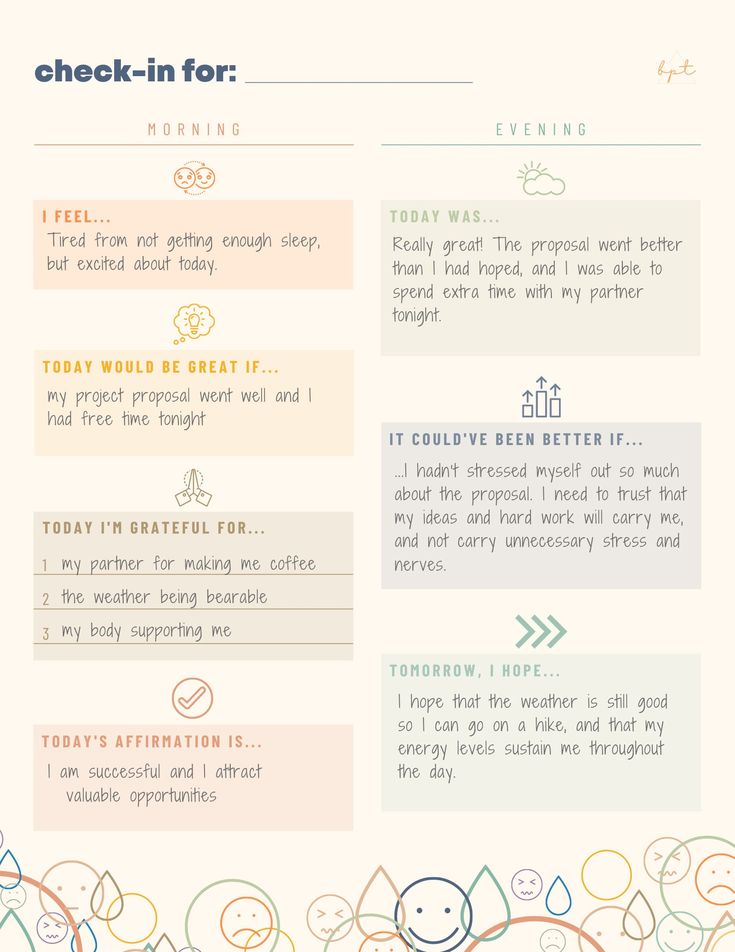 6. Check In Progress-
Paragraph: Daily check-in progress is an excellent practice for mindful journaling. By taking a few moments each day to reflect on your progress, you can gain valuable insights into your thoughts, emotions, and actions. This process allows you to become more aware of any patterns or habits that may be impacting your well-being and provides an opportunity for personal growth and self-improvement. To start your check-in, find a quiet space where you can focus and take a few deep breaths. Begin by asking yourself how you feel physically, emotionally, and mentally. Take note of any sensations or emotions that arise without judgment.
Next, reflect on your goals or intentions for the day and assess how well you have been able to align your actions with these aspirations. Finally, consider if there are any adjustments or changes you can make moving forward to better support your overall well-being. By incorporating this daily check-in progress into your mindful journaling routine, you can cultivate a deeper sense of self-awareness and make meaningful strides toward personal growth.
If you liked this article then head on to our page- www.theplanneraddict.com to read more such articles.