Are you busy setting up your Passion Planner like we are? Take a look at our 10 weekly theme ideas for your January Passion Planner.
Read our blog on Planning for 2021 here.
Flower Power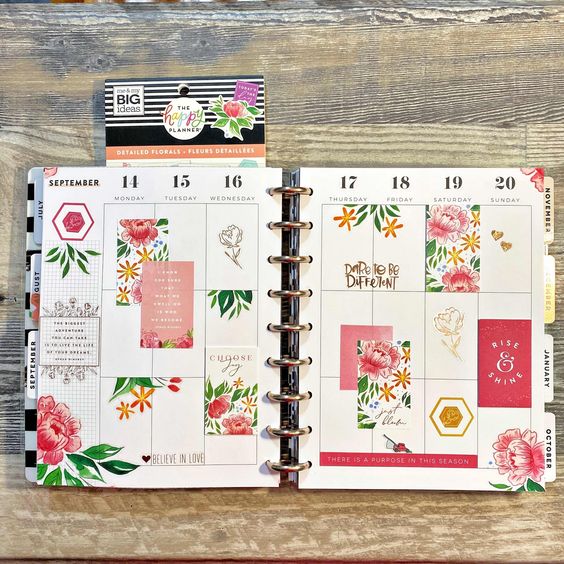 This floral pattern is a great way to keep your week organised but also interesting. A great way to start off 2021 with a floral and stylish touch.
Crystal Healing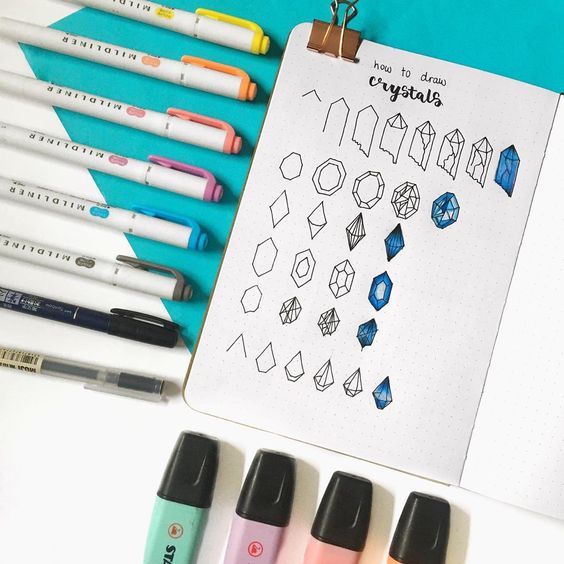 Crystals have so much hidden power that we could all do with harnessing once in a while for an extra boost this January. Use this helpful guide to draw them out and help enhance your weeks!
Highlighter Heaven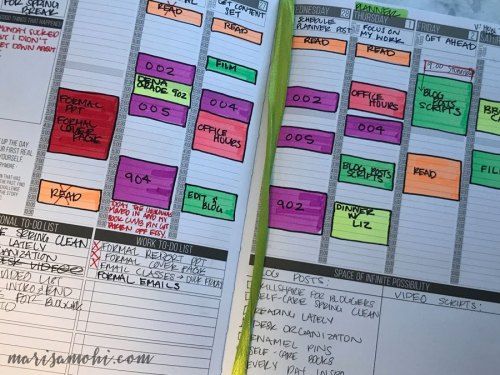 We all have highlighters lying around! Use them to create a splash of colours in your Passion Planner. I use mine as a 'key'. Different colours mean different thing to me. It makes it really easy for me to identify what needs to be done when.
Sticker Me Up!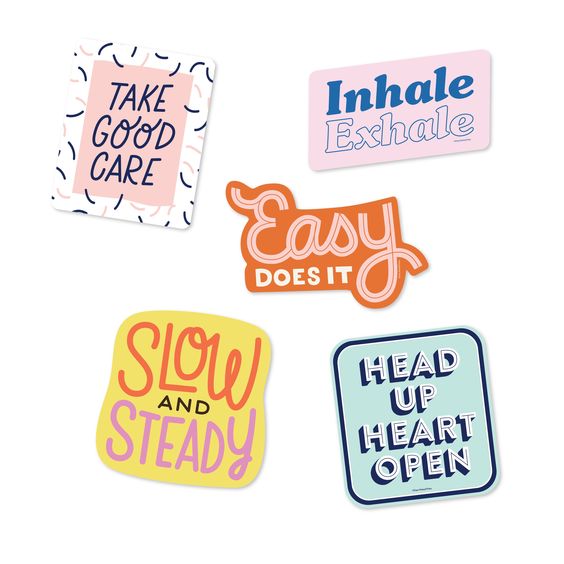 Stickers are a great way of drawing your attention to a section of your Passion Planner. I love these quote ones which I use to create weekly layouts. Each one then becomes a theme. I use the colours in the stickers to create a layout. I have started my first week of January with, "easy does it".
Rainbow Warrior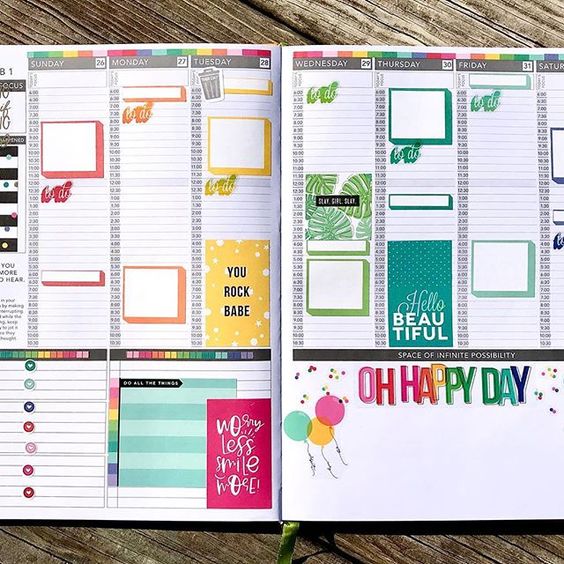 Call me a creature of habit but colour really is it for me. I love this use of rainbows but not in the typical form. Going from one colour to the next each day is a really lovely way of bringing colour to your day. You could use any spectrum of the rainbow for this too.
Celebrating Minimalism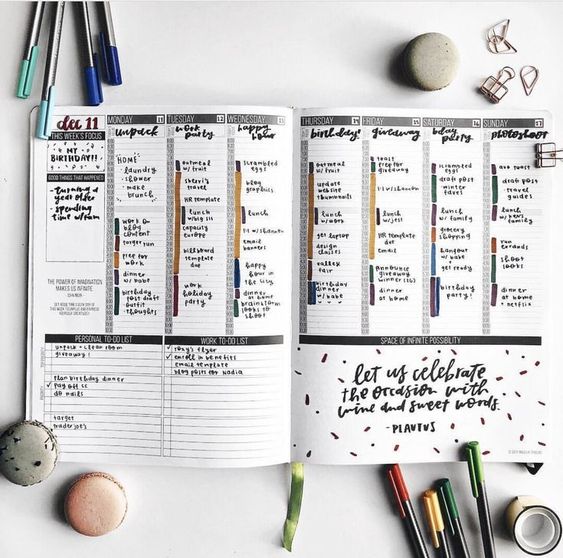 I love this layout because it is clear and minimal. It has a lot of important dates and to-do's on it but I can clearly read what they are. I like the hint of colour but that it is mostly white and black. What do you think?
Jungle Time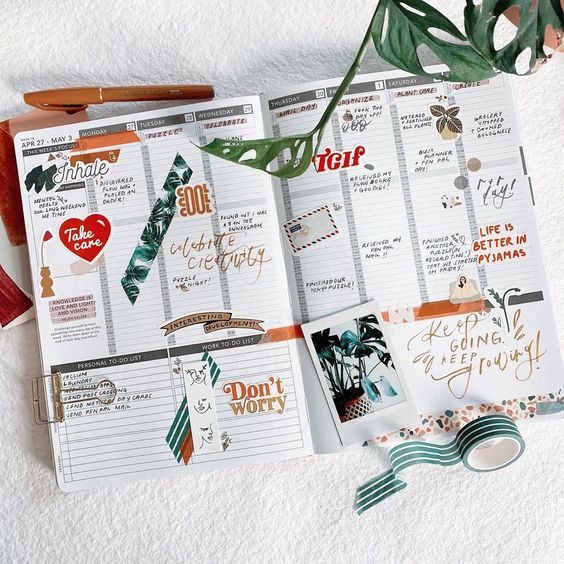 This layout has a little of everything! Stickers, tape, fun pens and all of the important to-do's. I like that this layout feels fresh but is also very motivating.
Virus Free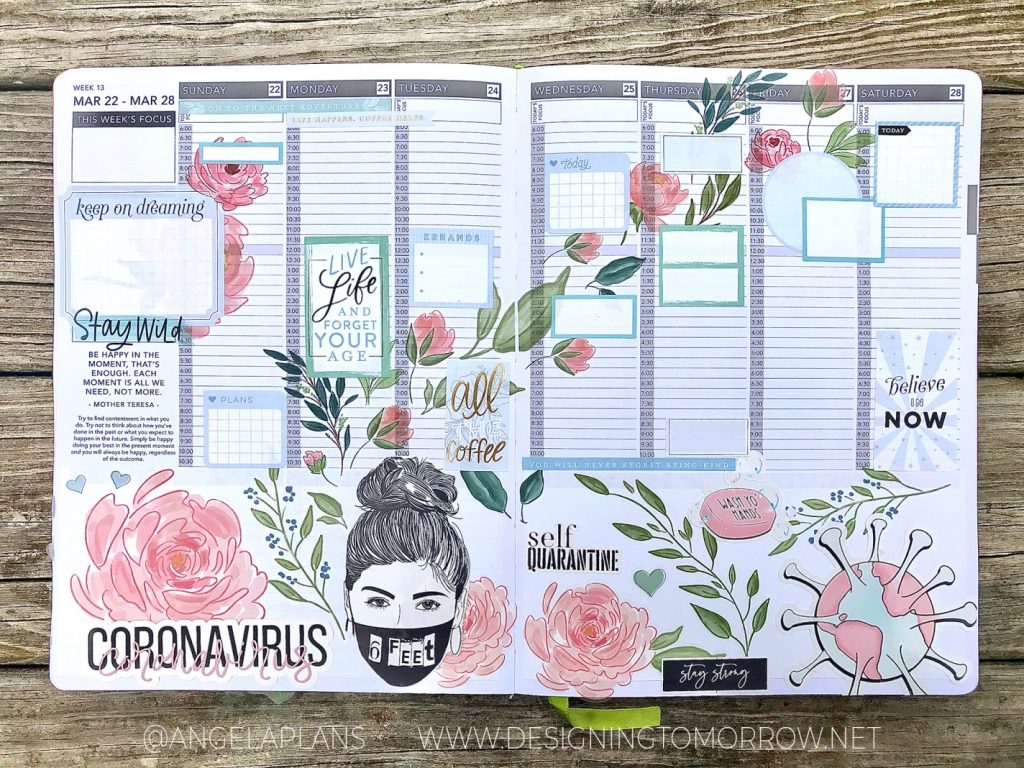 This is a spread for 2020-2021. I think it put's a light spin on our global situation but also allows you to look back and remember this very difficult time. I also really like the pops of floral.
Up, up and away!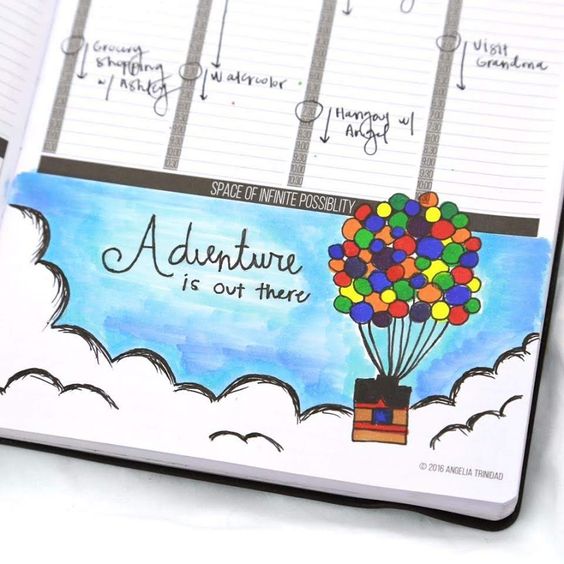 The space of infinite possibility is a great spot to exercise your creativity if you do not have the time to create a whole theme. I love this quote, "Adventure is our there".
Let's get Spooky!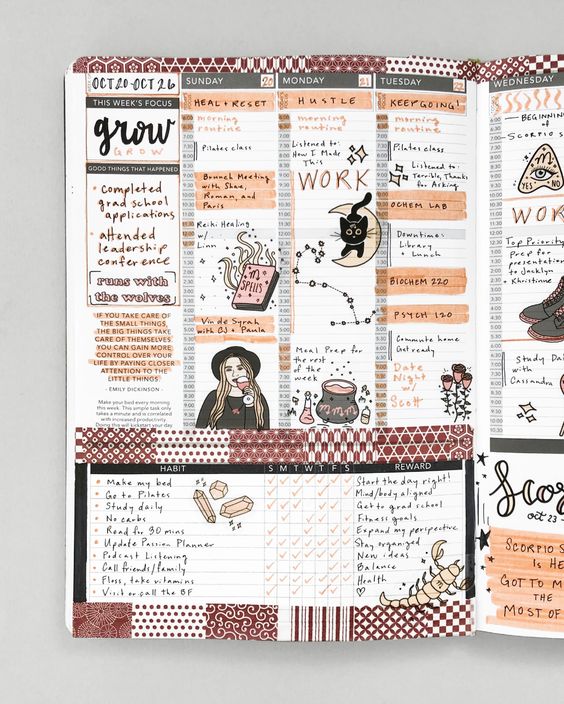 Let's finish on this spooky surprise. I like the use of patterns in this one. I am not very good at drawing so patterns are a lovely way (along with stickers) for me to create a theme. Do you use patterns to create your Passion Planner themes?
If you have your own Passion Planner creations, I would love to see them. Please send them through my contact form. Which was your favourite? Let me know in the comments below.