Are you carrying the baggage of emotions and fighting with yourself constantly?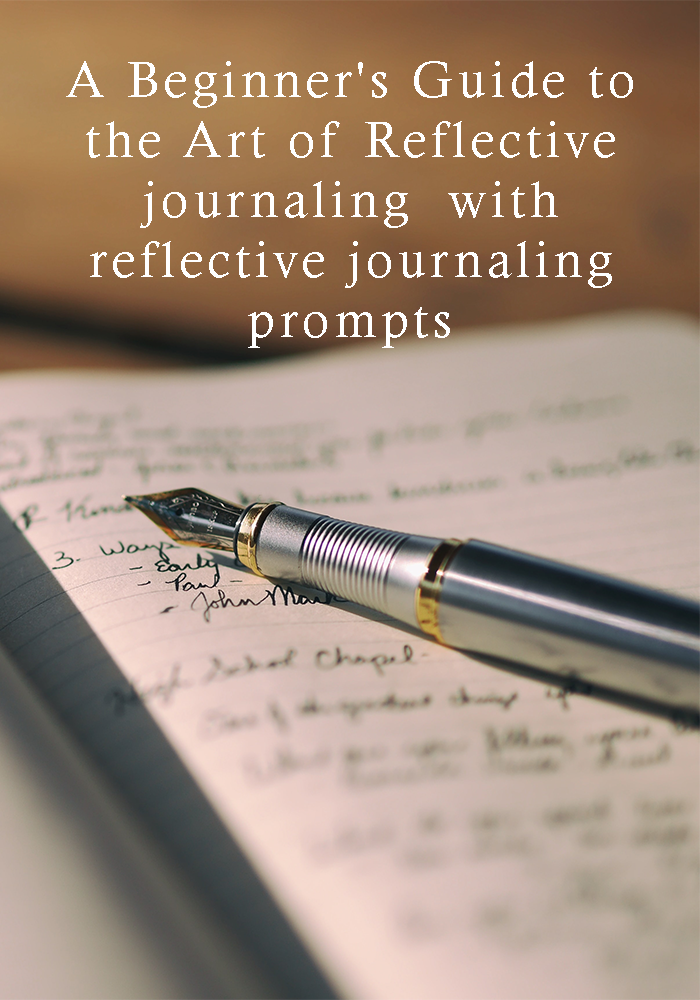 We are all humans and go through several events in our day-to-day life. We experience several emotions and some of them get stick with us forever even if we try our best to get rid of them. Missing out on self-care in this hustle and bustle of life is common. We are constantly multi-tasking and juggling between several things. We all have so much on our plate that it becomes hard to prioritize mental health. The art of balancing life is something different for different people. Some master it while some of us struggle to keep all the balls in rotation.
So how do we practice self-care? Self-care comes in many forms and the most efficient way that works for me is reflective Journaling. Knowing yourself, your emotions, your intentions, and how you are feeling is the biggest gift you can give to yourself. Through reflective Journaling, you can explore yourself!
Unnoticed past emotions create trauma for the future. I try to minimize my daily stress through Reflective journaling and try not to keep any past baggage.
So what exactly is reflective Journaling ?
What is reflective Journaling ?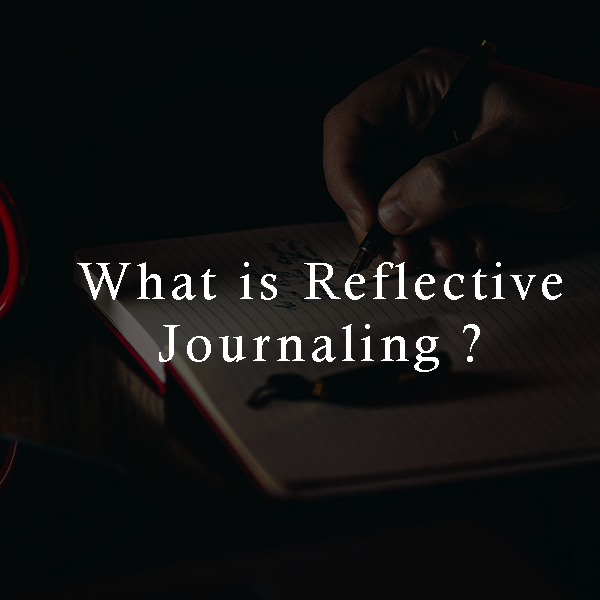 Reflective journaling is a safe place to write down your events, vivid moments, memories, and feelings. A safe place to vent out your feelings regardless of good or bad. Acknowledging your feelings is the first step towards freedom from them. By writing you can reduce that baggage you had been carrying and feel a bit lighter. You can reflect on your own actions from past situations and talk to yourself through writing .
Why you should start ?
Lets you share your thoughts and ideas
Feeling down? Need somebody to hear you out? Then simply write it down on a piece of paper or in a diary. Write as if you telling your story to someone. Share your thoughts for a particular situation, daydream, and write down your favorite ideas. Just put down your thoughts on paper regardless of grammar, language, and content.

Generates Positivity
According to Hal Elrod, the author of The Morning Miracle, he stated "Writing in a journal each day, with a structured, strategic process allows you to direct your focus to what you did accomplish, what you're grateful for, and what you're committed to doing better tomorrow."
Writing your wins every day no matter how small or big helps you stay motivated and positive throughout your journey. It helps you track your path and next step in action.

Releases Emotions
Are you honest with yourself? Are you willing to face your own emotions?
Writing helps a lot to acknowledge your emotions and feelings. Facing your fears, anger, frustration, and disappointment is not easy but yields great freedom when practiced. We all have those heavy emotions bottling inside us without our awareness, it's really important to practice flow in writing to release everything.

Lets you recharge
Taking a break for your mental health should be a normal thing just like sleeping and eating. A recent brain study done on volunteers even showed that writing your emotions on paper reduces the activity in the part of the amygdala (in your brain) which controls the intensity of your emotions. Soothe your mind by sitting back, relaxing, and journal writing.
How to Start a Reflective Journaling ?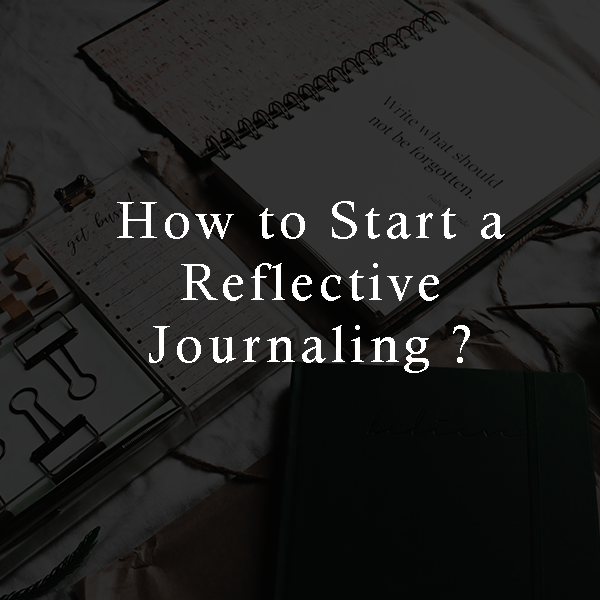 Find your favorite notebook/pen or a computer
Although Computers wok well for journaling but its advisable to use paper and pen . It lets you write naturally and fast . Its more expressive form of writing as it lets your thought flow freely .
Take out time
Taking out time time for yourself is not selfish . Many of us don't even regard ME TIME as meaningful.
Try to take out 1 hr or few minutes just for yourself is self care .
Create atmosphere
The right atmosphere intensify the process and makes it easier . You can choose a quiet place without any disturbance with beautiful aroma .
Perfect place is different for different people, explore yours !
No rules
There are no rules when it comes to reflective Journaling . You can write anywhere and whatever . there are no rules for writing in a diary .
Keep it safe
Some of us are vulnerable and have insecurities . You might never want your diary to be read by someone else .
If you are using a computer you can simply put a password and if you are using a diary then you can lock it and keep where you feel its safe .

Reflective Journaling Prompts to get Started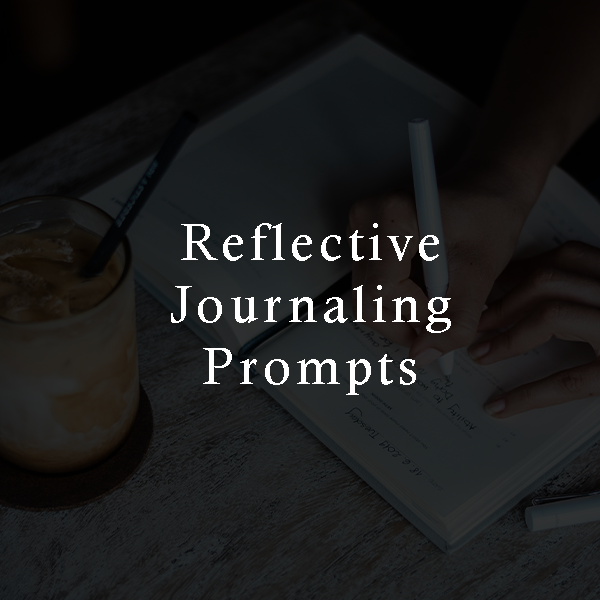 Here are few prompts to get started in case you feel lost and its totally OKAY !
What are your talents ?
What you are most grateful for?
What are you most proud of ?
What do you like most ?
What are you afraid of and why ?
How do you define love ?
What frustrates you the most ?
Think of the most happiest moment of life and reflect on it .
What's your self – care activity ?
How do you like to be remembered ?
What will that one message or letter that you wish to give to your childhood self?
What would you prefer to do less of?
How have you grown in the past two years?
What would you like to do more of?
What would you do if you knew you could not fail?
What natural gift would you most like to possess?
What is a challenge that you have overcome?
What makes you unique? How can you use this uniqueness more in your life?
What do you love about your body?
What do you love about your personality?
What are the 5 things that your past self would love about your current self?
What makes you powerful ?
What makes you feel calm ?
What makes you in control ?
What helps you slow down and feel more present ?
What's a goal you want to accomplish ?
What you can do today that you didn't think you could do a year ago ?
How do you practice self – acceptance ?
How do you ask for help or support you need it ?
How do you set and protect boundaries ?