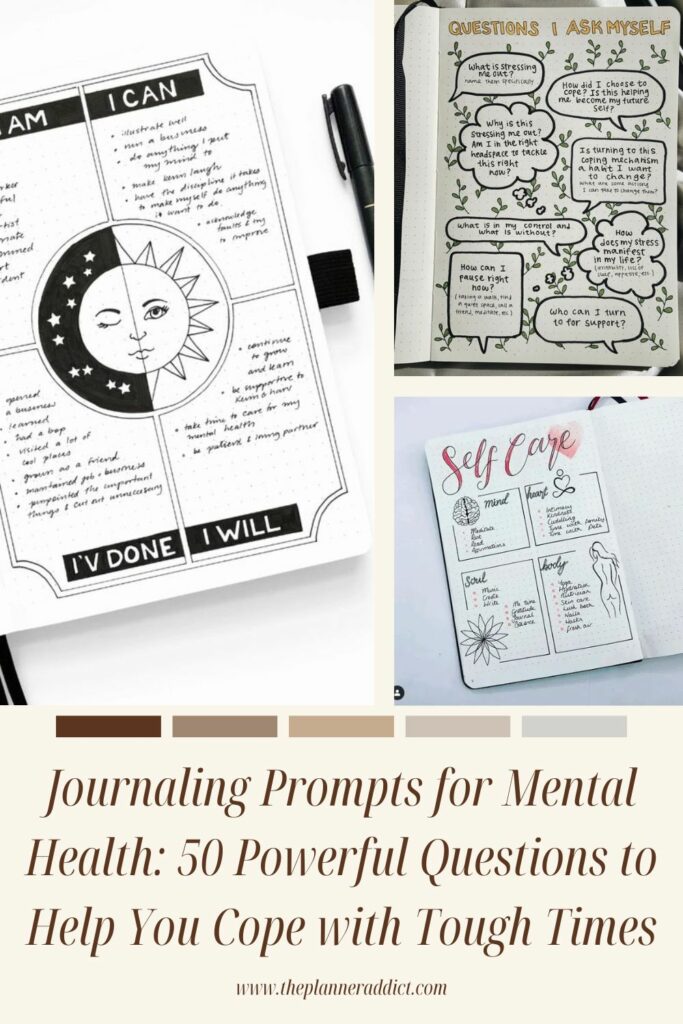 If you're someone who finds solace in putting pen to paper and expressing your thoughts and emotions through journaling, then this blog post is for you. Journaling prompts for mental health has long been recognized as a powerful tool for promoting mental health and emotional well-being. It allows us to explore our thoughts, process our feelings, and gain clarity and insight into ourselves.
In this blog post, we've compiled a list of 50 powerful journaling prompts specifically designed to help you cope with tough times. These prompts are meant to inspire self-reflection, promote personal growth, and bring joy into your life. So grab your favorite journal, find a cozy spot, and get ready to dive deep into the transformative practice of journaling. Let's begin this journey together!
Journaling Prompts for Mental Health
Journaling is a powerful tool that can greatly benefit mental health and help individuals cope with difficult times and situations. One of the main ways journaling helps is by providing a safe and nonjudgmental space to express emotions, thoughts, and experiences. When we put pen to paper, we are able to release our worries, fears, and anxieties, which can provide a sense of relief and allow for better mental clarity. Additionally, journaling prompts for mental health allows us to gain insight into our own patterns of thinking and behavior.
By regularly writing in a journal, we can identify recurring thought patterns or triggers that may be contributing to our struggles. This self-awareness then empowers us to make positive changes and develop healthier coping mechanisms. Moreover, the act of journaling itself can be therapeutic as it promotes mindfulness and self-reflection. It encourages us to slow down, be present in the moment, and connect with our inner selves. Overall, journaling is an accessible and effective tool that can support mental health by providing an outlet for expression, fostering self-awareness, and promoting overall well-being during challenging times.
50 Powerful Questions to Help You Cope with Tough Times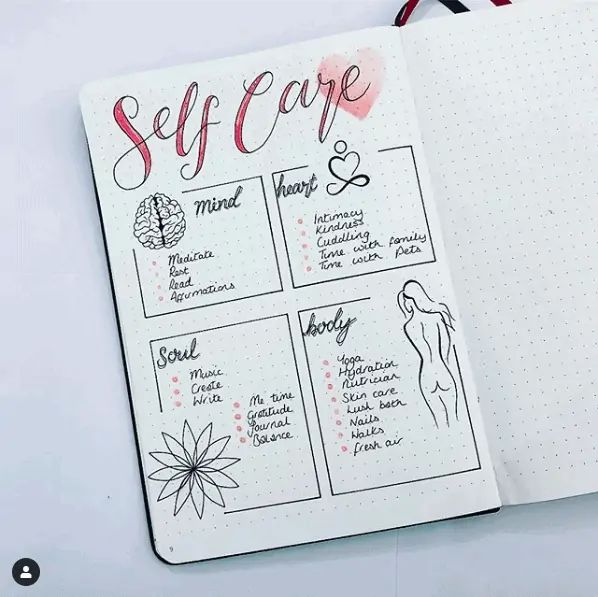 When we put our thoughts and emotions down on paper, it allows us to gain clarity and insight into our own experiences. It provides a safe space for self-reflection and expression, allowing us to process our emotions in a healthy way. By journaling regularly, we can better understand ourselves, identify patterns or triggers, and develop strategies for managing stress or anxiety. Writing can also serve as a form of release, helping us to let go of negative thoughts or feelings that may be weighing us down.
Here are Journaling Prompts for Mental Health: 50 questions that will help feel better and more productive-
What made me smile today?
What was the most difficult part of the day?
How did I overcome the toughest issue of the day?
What is making me anxious?
What is bugging me?
One thing that will make me happy right now?
What did I accomplish today?
What do I want to accomplish tomorrow?
One thing that will make my day more productive?
What do I fear the most and why?
One thing to overcome that fear?
How does it feel when I address my fears?
What if I had to encounter my fear at this very moment?
What do I want the most?
Am I rewarding myself enough?
Am I being nice towards myself?
What am I doing to uplift myself and my mood?
Who do I talk to when I feel anxious and why?
Do I have a good support system for stressful situations?
Do I remember my first anxiety and/or panic attack situation?
What makes me calm immediately in such situations?
How do I feel when I am around the people I love?
Do I experience fight or flight situation?
Is it triggered by any experience, person, or memory?
My go-to trick for such situations?
One thing about me that makes me feel more powerful?
One thing I will tell my younger self to deal with tough situations?
One thing that I will tell my younger self to remind myself of my courage and strength?
What did my last panic attack teach me?
How do these difficult situations constantly remind me of my strength?
What are the 5 things I am proud of about myself?
What are the 3 things I am happy about in my life?
How does an anxiety attack or panic attack feel like to me?
What are the warning signs regarding that?
How does my body response to difficult situations?
Who is the first person who comes to my mind when I get sad?
What is that one book that always comes to your rescue?
What are the 5 things that you appreciate the most about your body?
What is something that's holding you back from achieving your goals?
What can you do to overcome the challenges that hold you back?
If you could tell something to your future self, what would that be?
What's something that you find is hard to accept in your life?
What do you think is the most difficult to work on? Anger or guilt?
How do you cope with disappointing situations?
Which emotion do you experience more frequently?
How do you cope with others being disappointed with you?
What can you do to make yourself feel worth of everything good?
Who do you talk to when you get self-intrusive thoughts?
What is something that you would like to forgive about yourself?
Who is someone that makes me feel more confident and I admire the most?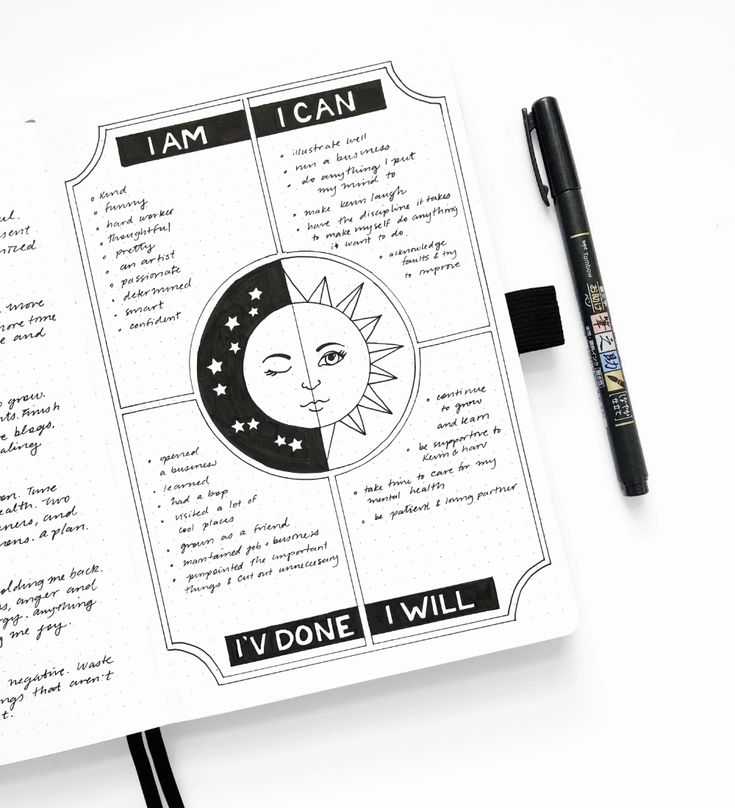 By putting pen to paper, people are able to release negative emotions, set goals, practice gratitude, and cultivate a greater sense of self-awareness. Ultimately, journaling prompts for mental health is an accessible and effective tool that can help individuals navigate challenging times and promote overall mental well-being.
If you liked this article and would like to see more such, then head on to our page- www.theplanneraddict.com