Journaling is a powerful tool for reflection and self-expression. At its core, journaling involves the act of writing down your thoughts, feelings, and experiences in a notebook or digitally. This practice can take many different forms, from free-form writing to structured prompts, but the goal is always the same: to gain insight into yourself and your life. Journaling daily can be a therapeutic way to process difficult emotions or simply a way to document important moments in your life. It's also been shown to have numerous mental health benefits, including reducing stress and anxiety, improving mood, and increasing self-awareness.
Some people even use journaling as a creative outlet for poetry, storytelling, or other forms of self-expression. Whether it's for personal reflection or creative expression, journaling can be a valuable tool for anyone looking to deepen their understanding of themselves and the world around them. So whether you're looking for an outlet for creativity, a way to work through challenges, or simply a means of recording your life story, journaling is an excellent tool for personal growth and reflection.
How Journaling Daily Can Make Things Easier For You.
Journaling daily has been seen to have a lot of benefits for almost everybody who does it. By putting pen to paper, you create a space where you can express your thoughts and emotions freely, without fear of judgment or criticism. This process can help you gain perspective on your problems and work through difficult emotions in a healthy way. Journaling Daily is also a form of self-care, allowing you to take time for yourself and prioritize your mental health. Here is all that you can achieve from journaling daily-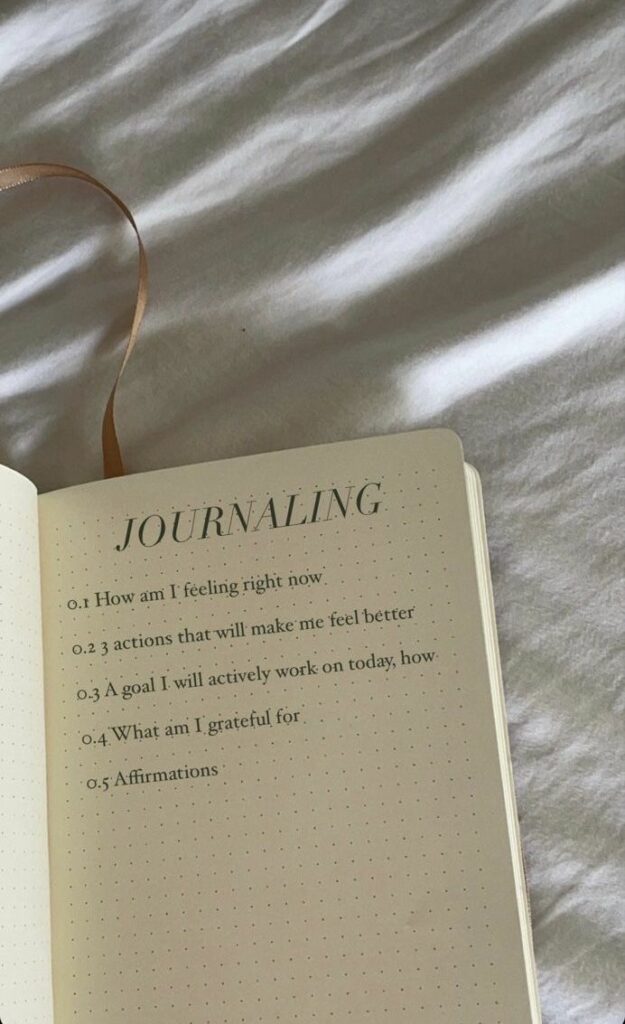 1) Journaling Daily Helps In Reducing Anxiety And Stress-
Journaling daily can be a powerful tool for reducing stress and anxiety. Writing down your thoughts and feelings can help you process them in a more productive way, rather than letting them swirl around in your head. By putting your thoughts on paper, you gain clarity and perspective on what's bothering you, which can help alleviate feelings of overwhelm which automatically will help in increasing your productivity.
In addition, making a habit of journaling daily can help you identify patterns in your thinking and behavior that may be causing stress or anxiety. By recognizing these patterns, you can work to change them and create healthier habits.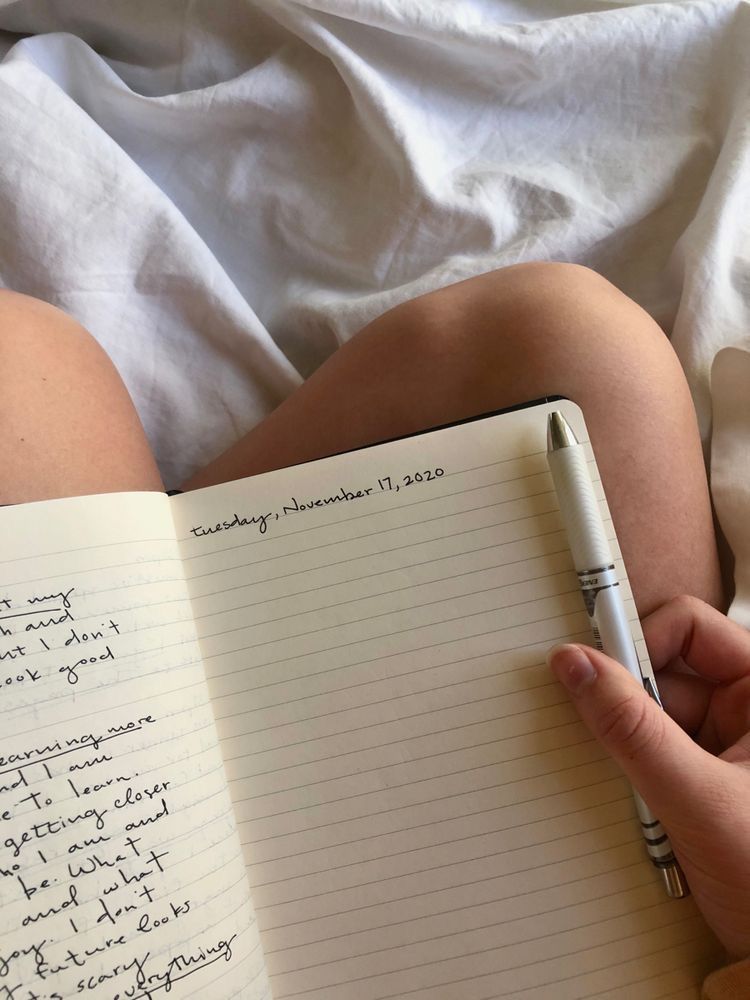 2) The Self-Reflection Helps To Boost Self-Confidence-
Journaling is a simple yet effective way to boost self-confidence and improve mental health. By setting aside time each day to reflect on your thoughts and emotions, you can gain a deeper understanding of yourself and your needs. Writing down positive affirmations or highlighting accomplishments can help reshape negative self-talk and increase feelings of self-worth. This practice also allows for the release of pent-up emotions, reducing stress and anxiety.
Furthermore, journaling creates a record of personal growth and progress, providing tangible evidence that builds confidence over time. Self-confidence makes the top of the list when it comes to productivity. You automatically want to work more efficiently and strongly when you are confident enough in yourself. Journaling daily can help you in gaining self-confidence and thus will help you in becoming more productive over time.
Also Read- https://theplanneraddict.com/25-daily-affirmations-to-improve-your-mindset/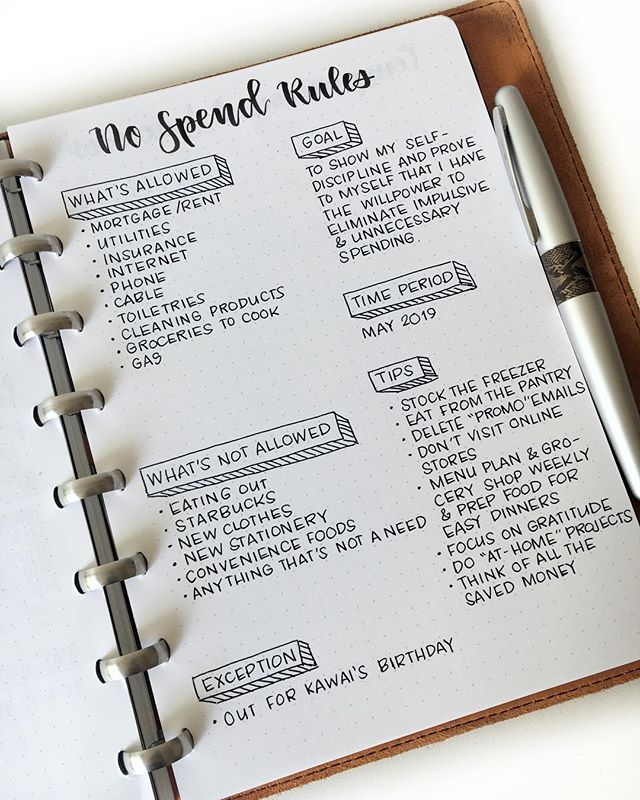 3) Journaling Daily And Self Reflection Boosts Productivity-
Journaling daily is a wonderful tool that can help boost productivity in many ways. By taking a few minutes each day to reflect on your goals, priorities, and accomplishments, you can gain clarity and focus on what you need to do to achieve your objectives. Writing down your thoughts and ideas can also help you organize them more effectively, making it easier to stay on track and avoid distractions.
In addition, journaling can be a great stress reliever, allowing you to clear your mind and approach tasks with renewed energy and motivation. Whether you prefer to write by hand or use a digital platform, incorporating journaling into your daily routine can be a simple yet powerful way to enhance your productivity and achieve your goals. All you need is just 10 minutes for yourself to journal and you can see good changes coming your way very soon.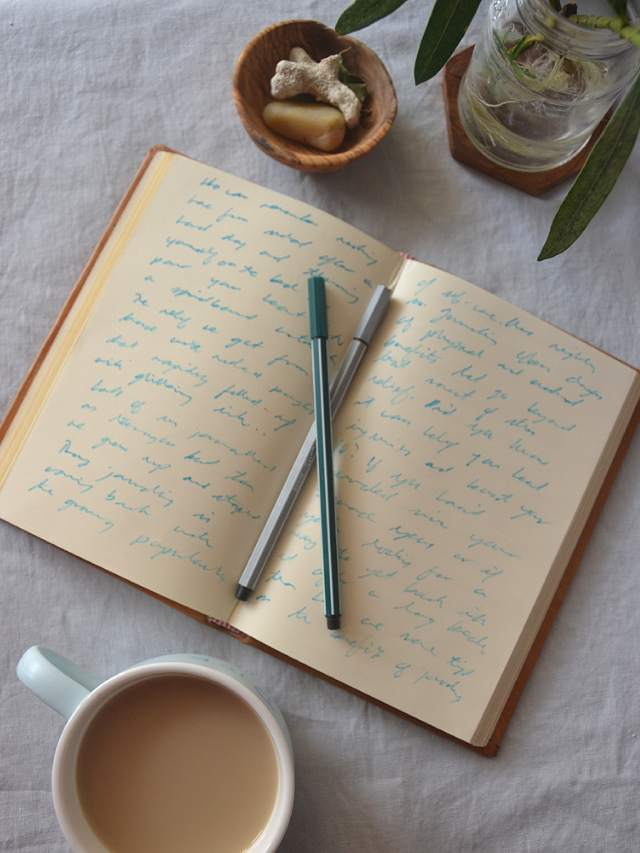 4) It Can Actually Help You In Organizing Your Thoughts No Matter How Confusing They Are-
Journaling daily can be a helpful tool for organizing your thoughts and gaining clarity on your emotions. Writing down your thoughts and feelings allows you to process them in a more structured way, which can help you make sense of them and gain a better understanding of yourself. Additionally, journaling can serve as a form of self-reflection, allowing you to look back on previous entries and track your progress over time.
By making journaling a daily habit, you can create a space for yourself to decompress and unwind at the end of each day. It's an opportunity to disconnect from technology and connect with yourself on a deeper level. And with so many different types of journals available – from bullet journals to gratitude journals – there's sure to be one that fits your style and needs.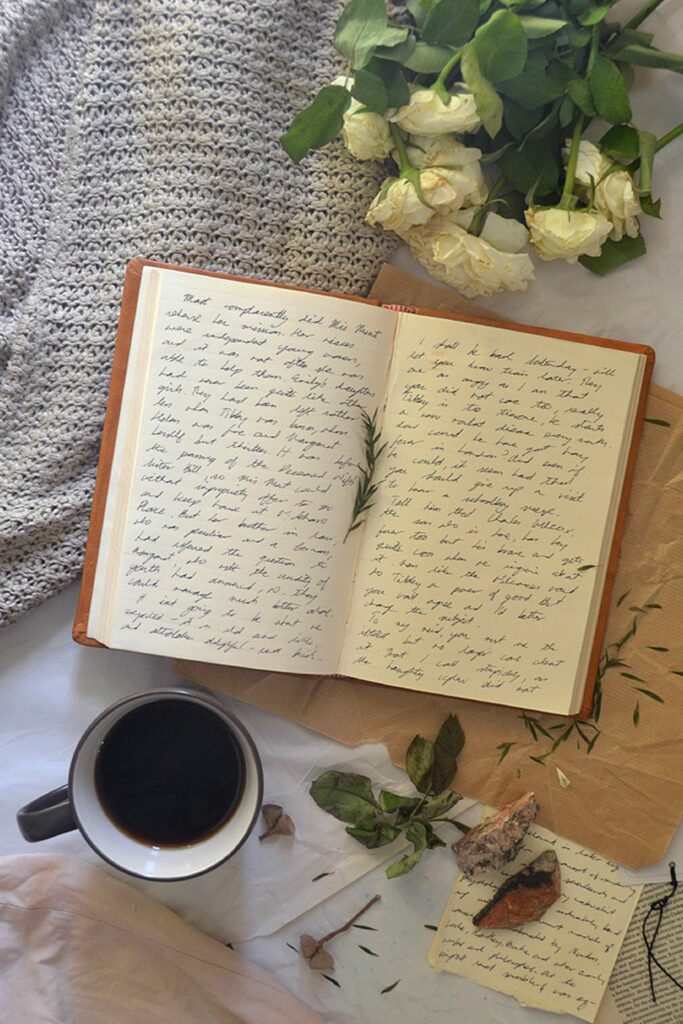 5) Journaling Daily Helps In Keeping Track Of All New And Productive Ideas That Come In Your Mind-
Keeping a journal is a great way to capture all the new and productive ideas that come to mind. Writing down your thoughts every day can help you keep track of them and ensure that you don't forget any important insights. Whether it's a business idea, a creative concept, or simply a personal goal, journaling allows you to organize your thoughts and keep them easily accessible whenever you need them.
Additionally, writing down your ideas allows you to reflect on them later and analyze them more deeply, which can help you come up with even more innovative solutions. Every time your mind is struck by some new idea, you have somewhere to note it down and analyze it deeply and clearly later. Since You might also have a written record of all your ambitions and thoughts, you might be able to work on them more efficiently.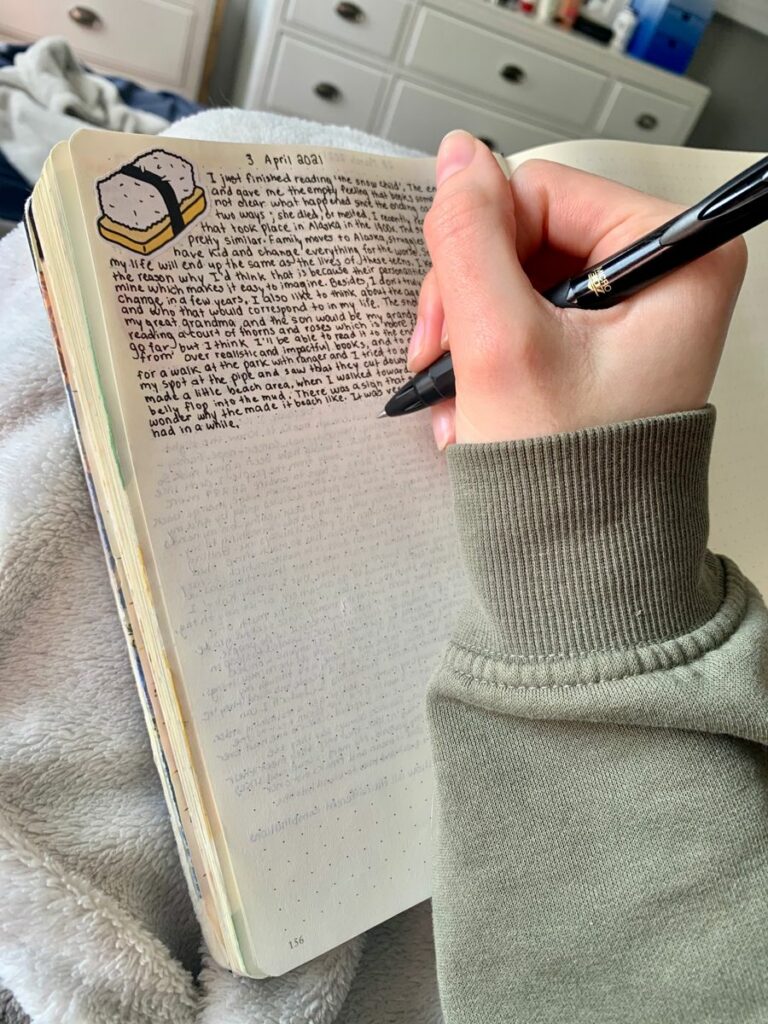 Now that you know how journaling daily for just ten minutes can help you in so many ways, we hope that you will try and let us know how just 10 minutes of self-reflection through journaling daily has helped you. We hope you liked this article and would like to know your precious thoughts on the benefits of 10 minutes of self-reflection in increasing productivity.
If you liked this article, you might also want to check out our other website which will help you to know more about bullet journaling- https://thebulletjournalindia.com/