We all need a little positive reinforcement every now and then to help us stay on track. Even if you're not an adherent to affirmations, you can still reap the mental and emotional benefits of reading them on a daily basis. When you read positive affirmations, you improve your mindset and self-confidence. This leads to greater productivity, better decision making, and overall better life outcomes. So why not try it out? It might just be the perfect addition to your morning routine!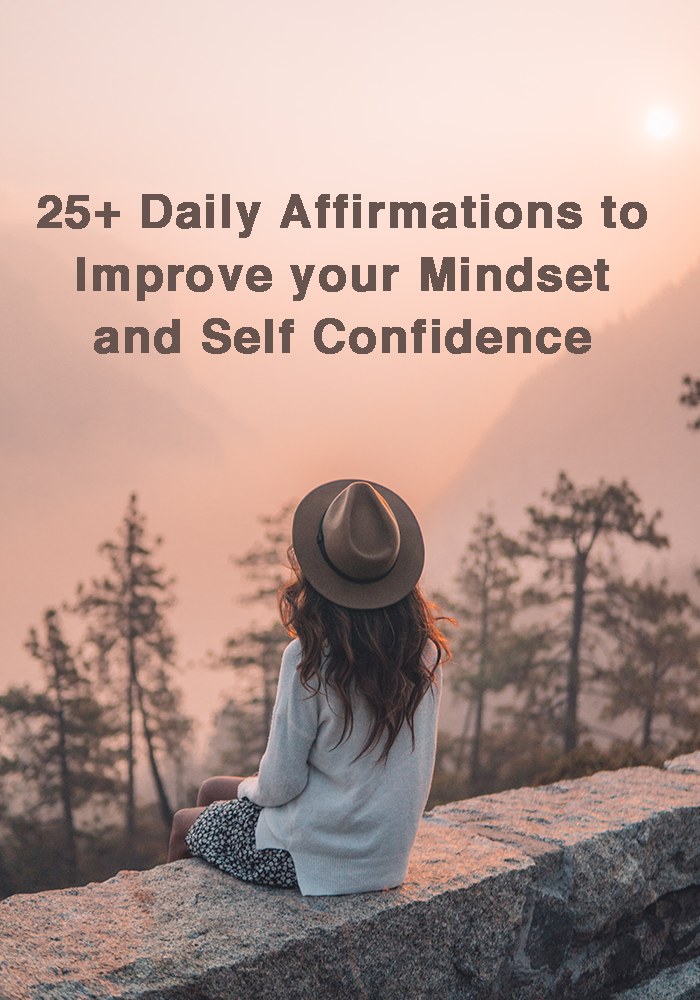 What exactly are daily affirmations?
Affirmation is a powerful tool that you can use to change your life for the better. It is a form of self-compassion that helps you to accept yourself as you are, and helps you to build self-confidence. Affirmation can be used to achieve anything you desire in life, and has been shown to be an effective stress reducer.
A study published in the journal Stress in Life revealed that participants who practiced self-affirmation performed better on cognitive tasks than those who did not. So, if you're looking for ways to improve your well-being, try incorporating some form of affirmation into your daily routine!
A lot of people do it wrong by making themselves convince for the facts that they themselves don't believe in . For example people affirming " I am rich " although you feel broke isn't necessarily going to make you rich .In fact, research has shown that people who say positive self-statements like "I'm a lovable person" when they don't believe it can actually make them feel worse.
Rather than trying to convince yourself for thing when you don't feel , self-affirmation encourages you to think positively about the things that hold importance in your life, like your family, career, or hobbies. This means reflecting on things that you know and believe are good about yourself and your life.
25+ Daily Affirmations to Improve Your Mindset and Self Confidence
I give myself the care and attention that I deserve.
I am becoming closer to my true self every day.
I Listen my intuitions and receiving guidance from Universe .
My body and mind is healthy .
I focus my energy onto things matter to me.
I am inspired by the creativity around my world .
I trust that I am on the right path.
I use my time and talents to help others [fill in the blank].
What I love about myself is my ability to [fill in the blank].
I feel proud of myself when I [fill in the blank].
I give myself space to grow and learn.
I don't judge myself and allow myself to be what I am .
I accept my emotions and let them serve their purpose.
I give myself the care and attention that I deserve.
My drive and ambition allow me to achieve my goals.
I share my talents with the world by [fill in the blank].
I am good at helping others to [fill in the blank].
I am receiving the abundance and love everyday .
I trust myself to make the right decision.
I am becoming closer to my true self every day.
I am grateful to have people in my life who [fill in the blank].
I am learning valuable lessons from myself every day.
I am at peace with who I am as a person.
I make a difference in the world by simply existing in it.
I create a safe and secure space for myself wherever I am.
I give myself permission to do what is right for me.
I am confident in my ability to [fill in the blank].
I believe in my abilities.
I am proud of my achievements
I am growing everyday.
How to use Affirmations in your Planner?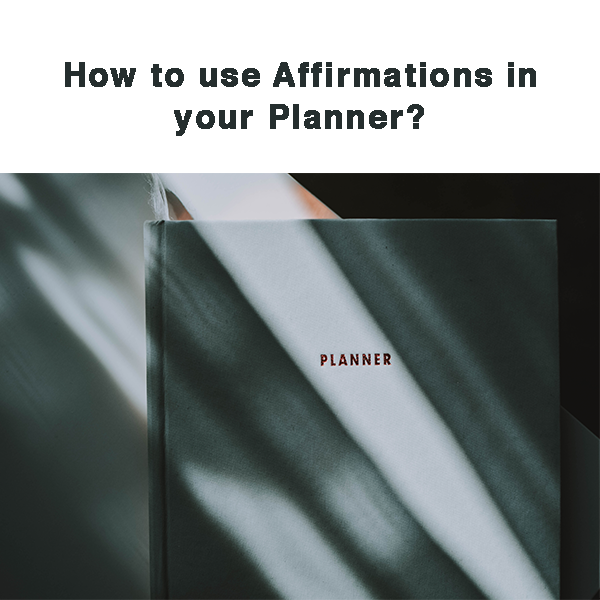 I personally start off my journal by writing that one needed quote to keep me going through my journey . Every month states a new beginning for my growth and every page deserves a special attention for the dedicated month .
Few people prefer reading their affirmations out loud in front of the mirror while some prefer writing it daily . I would suggest to pick few affirmations that resonates best with you. You don't have to go through a running list of affirmations just few thats fits best to you .There are plethora affirmations out there but not all are meant for everyone . It's best to make one or two for you that combines everything you feel about yourself and your life.
I had seen people setting up a complete different journal for writing affirmations . They write down their daily mantras to bring more positivity and enhance their belief system.
Here are some tips for crafting effective affirmations to improve your mindset:
Be specific
Write them down
Make a statement rather than asking a question
Can I use daily Affirmations to achieve my goals?
Absolutely yes ! You can write your affirmation aka goals on a piece of paper and make sure you believe in them . Paste them where you can see it everyday . Seeing them on daily basis can improve your belief system and motivate you to achieve them by constantly reminding you.
Can I use my bullet journal for writing Affirmations ?
Yes! Any notebook/planner / Bullet journal can work for practicing affirmations. I use my bullet journal for daily affirmation practice. I like everything in one place and so can you do too.
Where to find good affirmations ?
You can surely take inspiration for daily affirmations online but I would suggest framing one for yourself that is unique to you. Something that you believe in and feel.
For inspiration, you can see famous affirmations by big motivational gurus online or on any general list like this blog.
How affirmations improve confidence ?
Positive self-talk is all that you need to fight battles. Negative self-talk is enough for your destruction. With so many distractions out there, you might feel demotivated or less confident but somewhere you still have hope, a light, a glimpse. You just have to bring that out by doing positive self-talk in form of Daily affirmations. Talk to yourself and remind yourself that you value it. Bring all the positive moments of your life when you were most proud of and use that feeling to create an affirmation for yourself.