While I was searching for Inspiration this summer , I found BEVERGAES !
To give a summery feel to my spreads and quench my thirst I opted for beverage doodle this month.
Beverage Doodle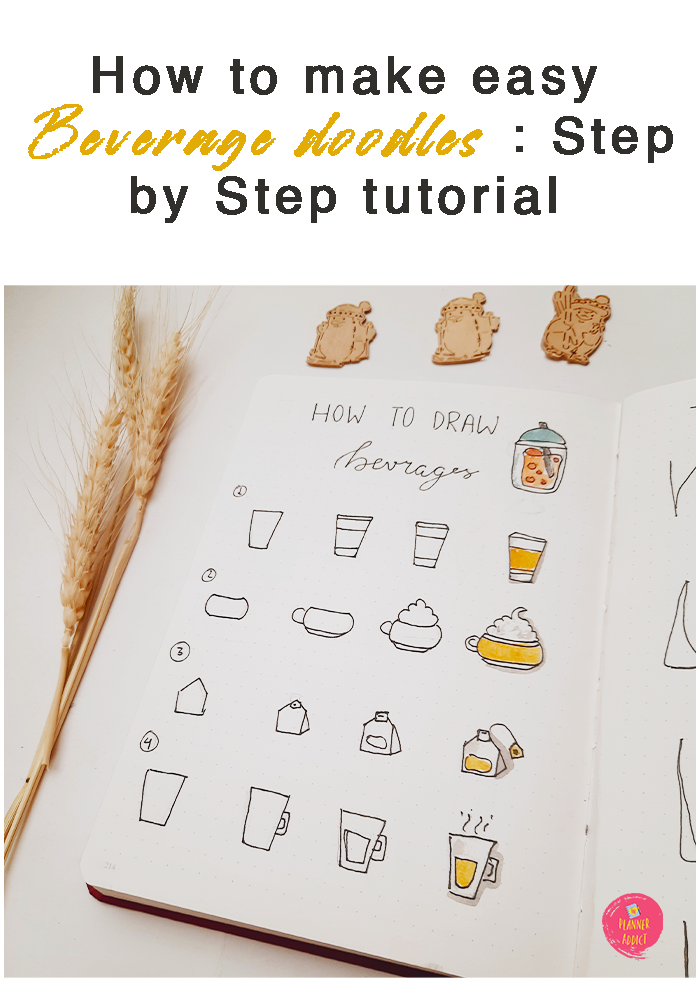 Do you find difficulty in making doodles easy ? I too had a hard time when I was first starting out and after learning for ages I finally came up with my own methods (that change every season ) . Everything starts with an inspiration or an idea ; every time I had an urge to draw something I Observe the object and try to simplify it. Later I realized that its all light and shadow game to make things look more realistic .
In this blog we will see how to draw beverages in a easy way by breaking down into simple shapes and using shadows to give them a realistic look .
Doodle Supplies
Here are some supplies that I use personally and are budget friendly , you can always choose stationery of your choice .
Have a look at this blog to know about Doodle Supplies : Doodle Art Supplies
SAKURA PIGMA MICRON BLACK OPEN STOCK 02 (0.30mm) – ₹ 90.00

This pen is perfect for smooth writing, it has a crisp ink colour that makes sure to leave constant lettering and lines every time. It is often used my artists, crafters and industry professionals making it the perfect pen for your bullet journal. It does not smudge and doesn't bleed through most papers (perfect for an acid free environment). It is waterproof, fade resistant and is an essential for every bullet journalist. This just might be your new favourite pen. Available here.
3. Camlin Kokuyo Student Water Color Cakes – 12 Shades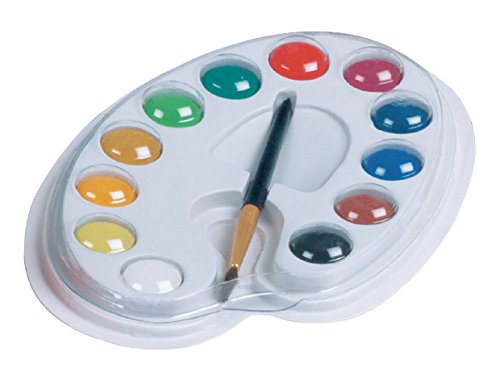 Ok so technically these are not pens but I told you how wonderful water colours could be and here they are! This is a set of 12 assorted colours and a brush. These watercolours are perfect for any embellishments or themes you will be painting within your bullet journal and offer a lovely range of bright colours. Available here.
The Mood Twisters A5 120 GSM Dotted Journal Notebook 112 – ₹ 230.00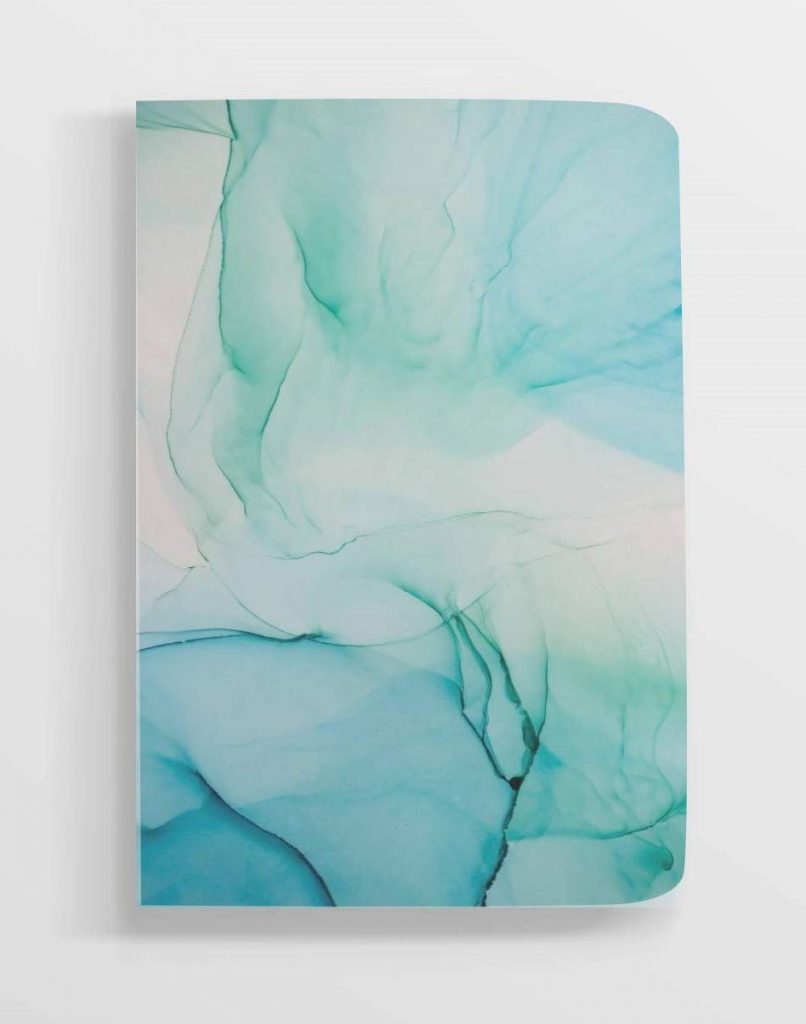 This dreamy white and blue softcover journal is perfect for bullet journaling. It is also available in different colours and designs so make sure to look at all of them and decide which ones suit you best. This is an A5 journal with 112 pages, inside it is dotted which is ideal for bullet journaling. Dot's allow you to count grids that you will make in some spreads. They also just help you to space things out. The journal lays flat which makes it perfect for you to create within and has rounded edges so you will not get edges that stick up. It is the perfect blank slate from which you can work on and make your own. It is available here.
Step -1
Choose your favorite drinks that you want to draw and pick up your favorite pencil (HB) . It's necessary to have your favorite pencil by your side so that you draw well (just kidding ).
Always make your first mark on page with a light stroke of pencil so that you don't have to waste your energy rubbing the darkest stroke that engraves in pages and look s ugly when you add colors to them .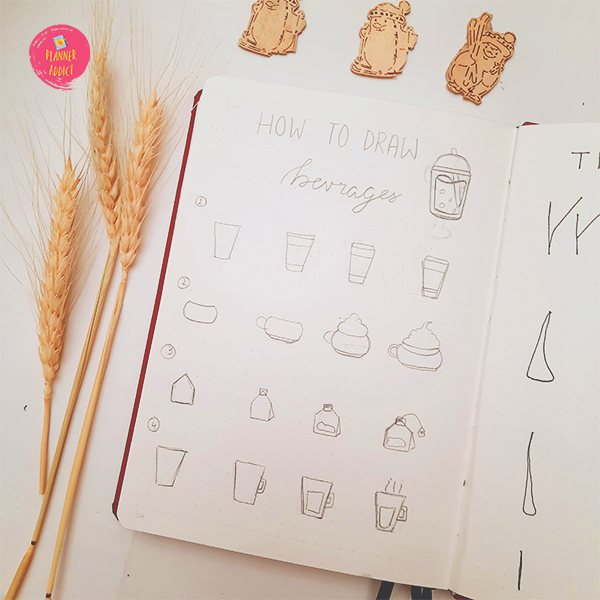 Step-2
Start Outlining the doodle with black pen preferably waterproof black gel pen . Try to keep you lines steady and try to break your lines in between in case you can't draw a straight line in one go .
Step-3
Now is the fun part , Add colors !
Slowly start adding colors as per your wish . You can stick to colors that I have used here or can make your own color palette . You can use watercolors like me if your paper supports or you can always go for dry mediums like pencil colors , markers , sketch pens etc .
It doesn't matter what medium choose , what matters is that you enjoy doing what you love .
I have used light shade of black watercolor to outline my doodles from one side which gives a 3-D look to my doodles as if they are real. I had slightly inserted the light grey color inside the doodle as well to give shading . Remember not to over do it . Black is a strong color and if over used can damage your doodle.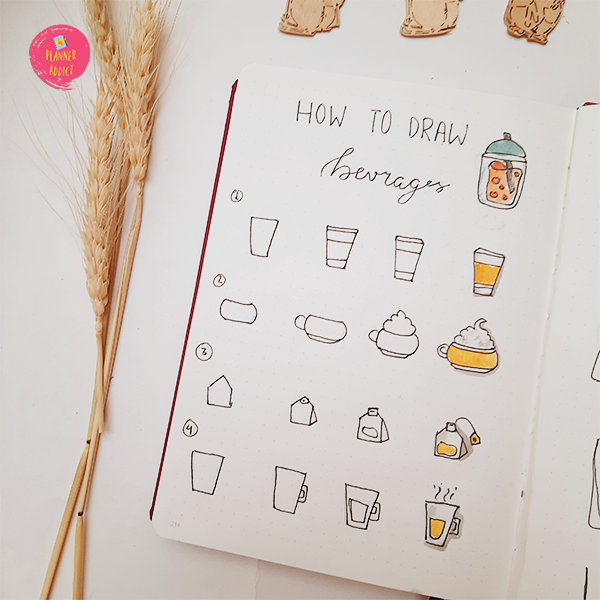 TIPS
Before drawing any complex object try to identify the simplest shapes in them .
Always use waterproof pen for outline or shading.
Doodles don't have to be complex so try to reduce the complexity .
Use black wisely in your doodles .
Don't try to fill your doodle with shading or colors completely , leave some whitespace.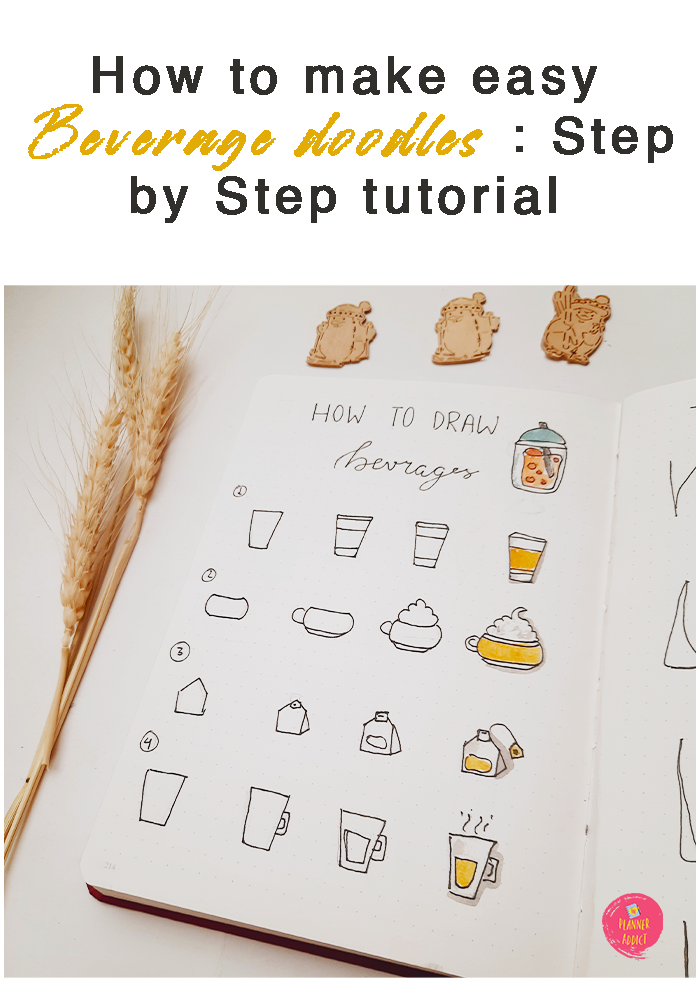 Blog that might Interest you !