A great title page can help keep you inspired and on track to achieving all your goals. Here are the top 10 January quotes we found for your January Title Page for your bullet journal.
One of the best ways we can welcome the new year in is by planning and being organised. Adding a quote to your bullet journal cover each month can really help to make this easier and be a great reminder of what you need to achieve this month. Here are some of the best January quotes for your bullet journal to get January off to a great start.
January Quotes
"Start Everything With a Cup of Coffee"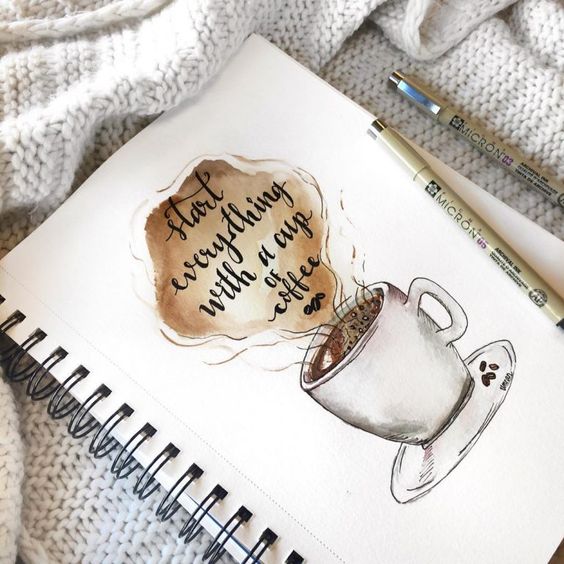 This is such a fantastic quote which I think most of us can relate to. If we've learnt anything from the past year it's that we need to stop for a minute and breathe, and what better way to do it than with a cup of coffee. What's better is you can really make it your own and play around with it by using whatever it is that helps you focus or take that first pause each day, wether it be Coffee, Tea or Gin (no judging here)!
2. "Wherever Life Plants you, Bloom with Grace"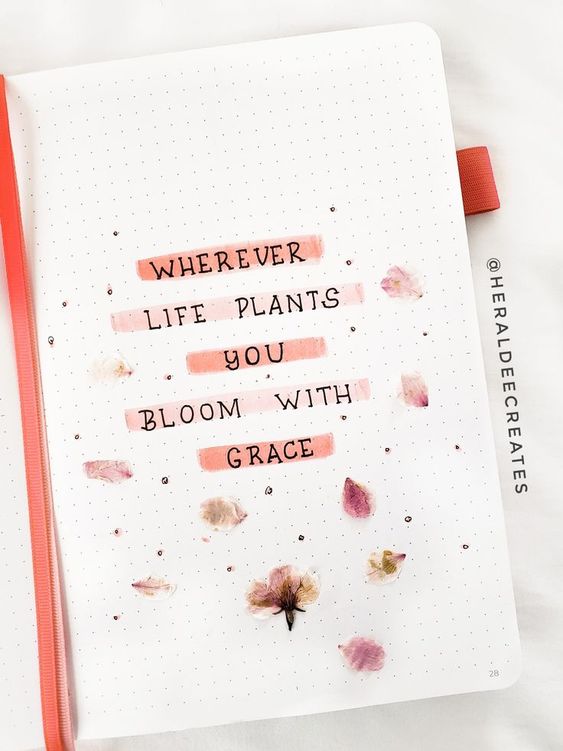 Sometimes it's good to remember that life is not just about the end result, it's about how you get there. It's so important to take the time to realise this by not just focusing on the finish line and that you grow gracefully, always remembering to take time to smell the roses along the way.
3. "Hello January"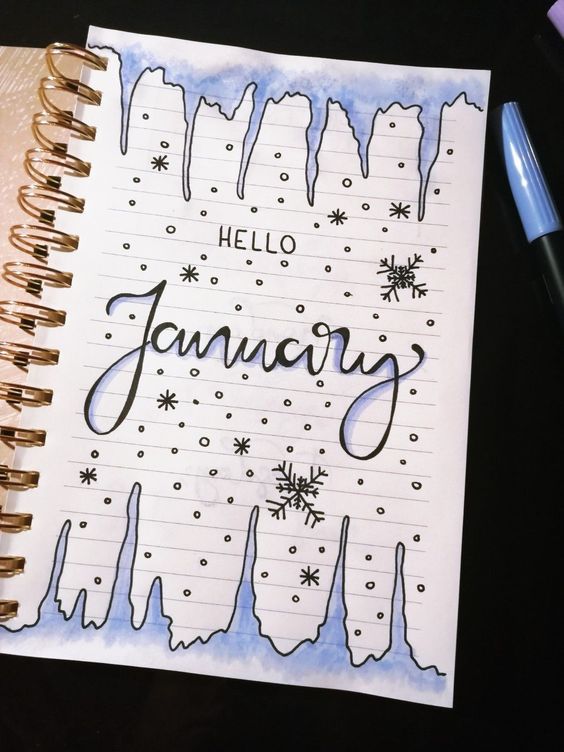 Short and sweet. Hello January. What a year 2020 has been and is there a nicer way to welcome the new year in? Put down the welcome mat, roll out the red carpet or just pop the kettle on and step on in to 2021.
4. "Stop Worrying About Things you Can't Control"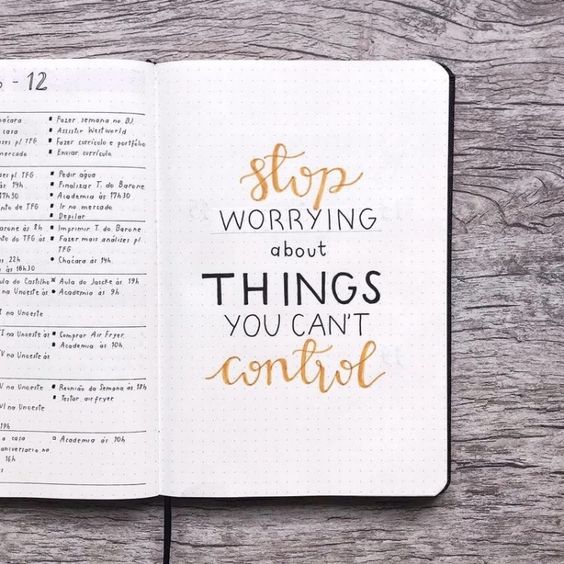 We all get stressed about a lot in life but the important thing is that we don't stress about the little things. The same goes for things we are not in control of. Try not to let it get to you because the chances are, there will be bigger fish to fry.
5. "Stay Positive, Work Hard and Make it Happen"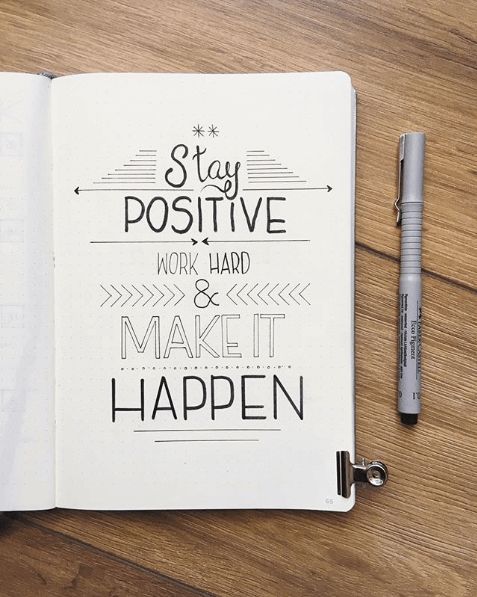 After the year we have had it is really important to stay positive. 2021 is full of potential. It is the year to work hard and make good things happen. This quote is really great going into January 2021.
6. "January"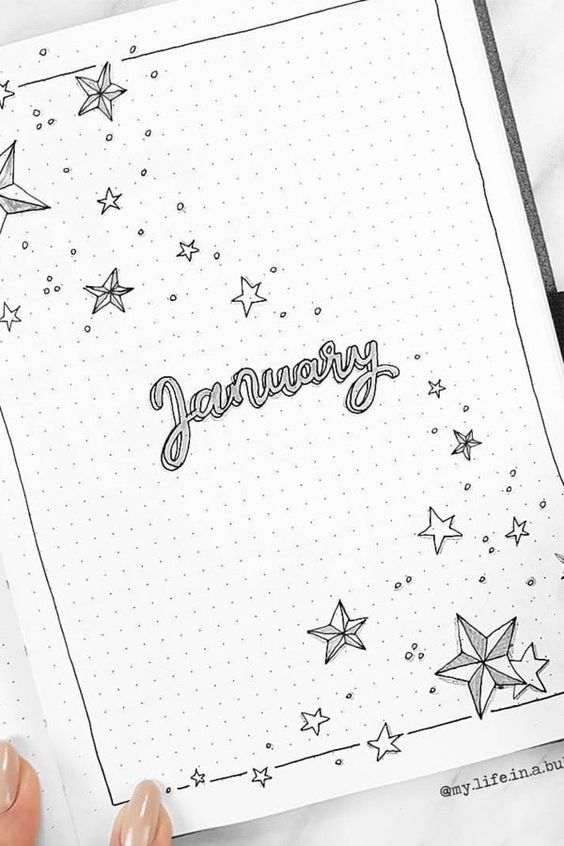 This one is not a quote but isn't it a lovely January title page. It gives us all a fresh start. It is easy to re-create and see in the new year.
7. "You can never get a cup of tea larger enough or a book long enough to suit me"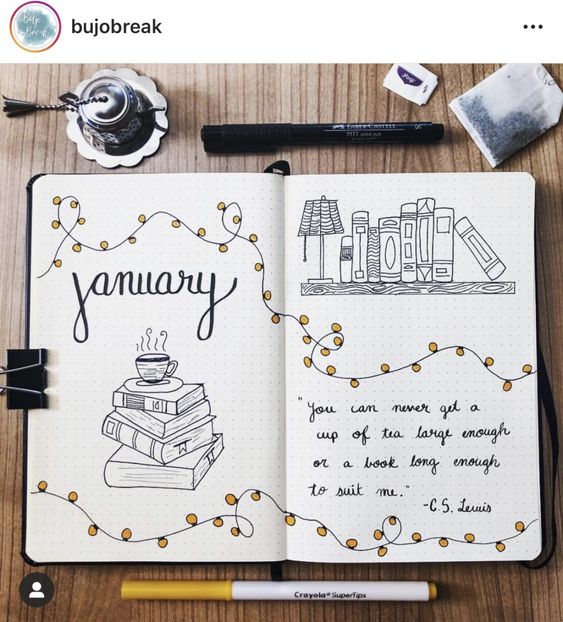 This quote is definitely one of my favourites and always has been. Don't you agree that you can never have enough tea or books? Especially in the winter months like January. So curl up and get creating this lovely title page.
8. "Let Go and You Will Learn How to Fly"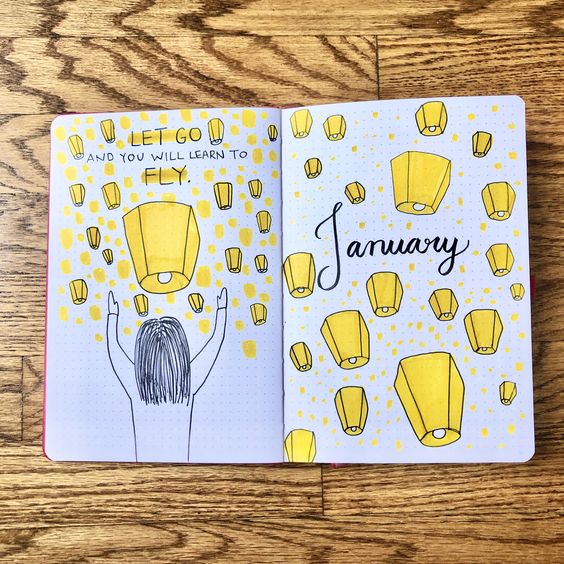 This quote reminds us to let things go. If we hold onto everything we will be weighed down. It is important to let thing's go so that we can all grow and 'learn how to fly'.
9. "Trust the Magic of New Beginnings"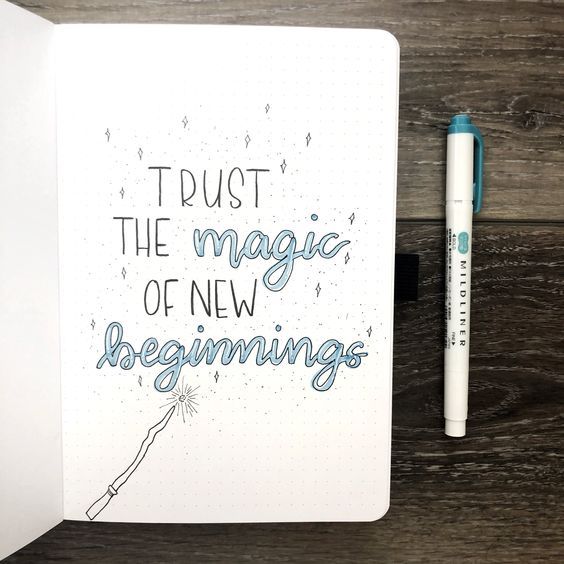 2021 is a new beginning for us all. It is exciting and full of possibilities. Hopefully this year we can do more things that we love. Which means we will need plenty of room in our Bullet Journal for all of our plans!
10. "And so the Adventure Begins"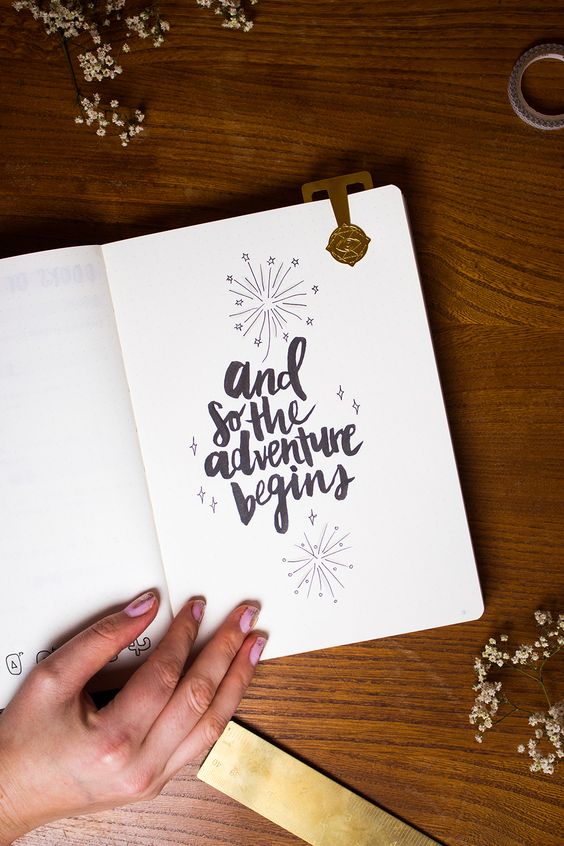 And so the adventure begins….The adventure of a new year! Are you ready? We hope you are excited for 2022. It might not be everything we dream of but in the end it will get better. This will pass and there is always a light at the end of the tunnel. Let's start searching for that light.
Our Quote for 2021.
Now we have looked at all of those wonderful January quotes for January title pages in 2022 here is our favourite – "January is the month for dreaming".
Thank you for reading our blog.