Bullet Journal collection Ideas
Are you looking for ways to make use of those empty pages in your Bullet journal ? In this post I am going to share over 80 amazing Bullet Journal Collections for you to try.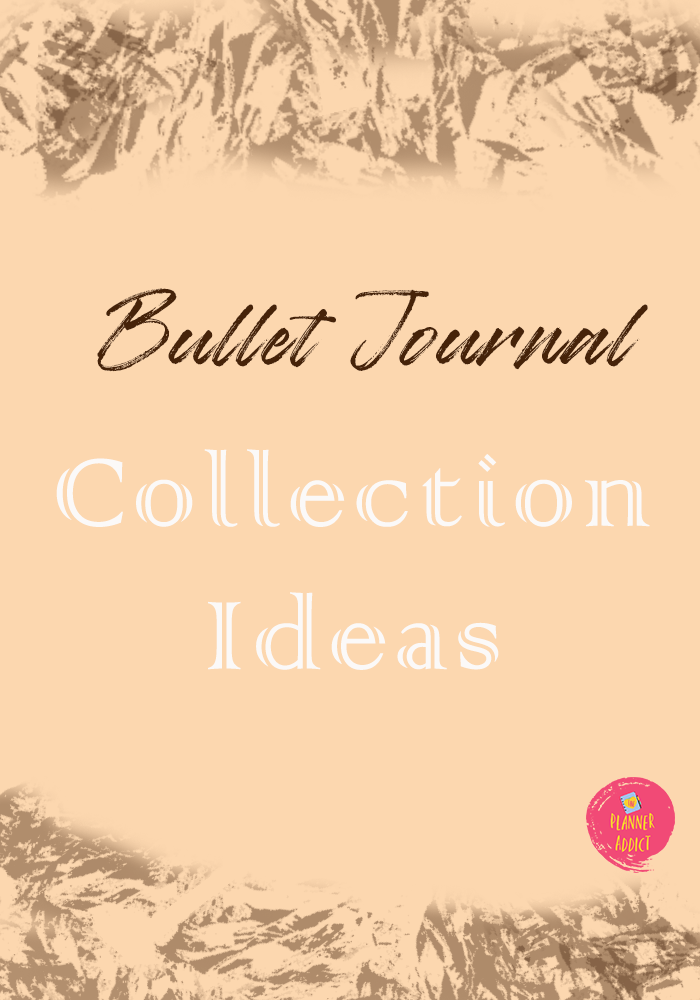 What is a Bullet Journal Collection ?
If you are a beginner , you might get confused with what is a Bullet Journal Collection . A Collection means a group of similar ideas or things . A list of things to do or a monthly log spread or a packing list for vacation etc . Yes it can take any form!
These collection differ from person to person and its totally depended on your choice .
It doesn't matter if you are a beginner or not , these collection reflect two things : What do you want ? and Who you are? Installing these little spreads in your bullet journal can actually help you in self reflection and achieving your goals .
What Bullet Journal collections are ? and how can I make one for myself ?
As I mentioned before ,these Collections vary from one person to another. A collection of favorite books , paint swatches and art prompts might work for a person whereas for another person this collection might look like a List of favorite music , audio books and stuff to try .
Traditional Bullet journal layout like monthly and weekly logs can be called as collections too because they are a group of similar things .
You are not only limited to record stuff or making goals in your journal but you can also track important Habits . For instance, an artist might track the number of hours spent on one paintings whereas an athlete might track eating habits and how much time he devotes for practice.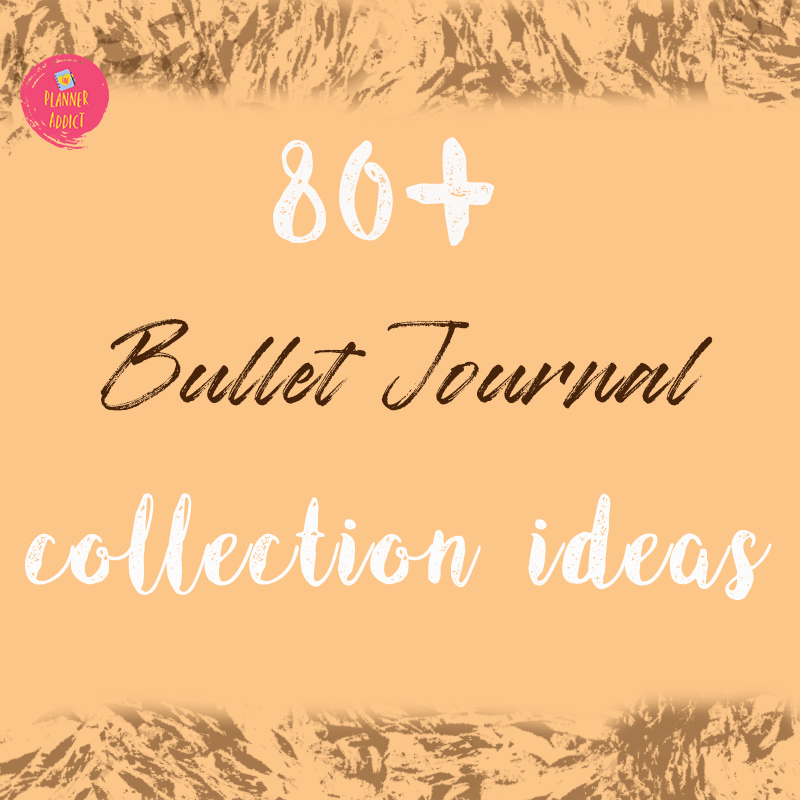 ---
PRODUCTIVITY BULLET JOURNAL IDEAS
Productivity and energy allocation are essential when it comes to achieving goals. It doesn't matter if you are a student or a working professional !
Tasks tracker
Homework assignments
Business plan lists
Project management
Open projects
Job search
Time block notes
Trackers
Go To Resources
Apps to Try
Collaboration spreads
Exam preparation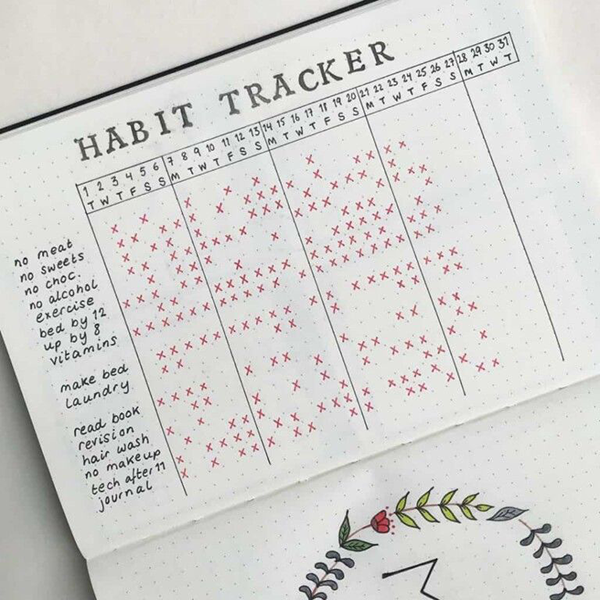 PHYSICAL AND MENTAL HEALTH COLLECTION PAGES
You can always use your journal for metal health , your journal can serve you a safe place to record your feelings and emotions to make you stress free.
Weight loss tracker
Mood tracker
Habit tracker
Sleep tracker
Fitness Diary
Workout routine
Measurement tracker
Period tracker
Hydration Tracker
Self Care ideas
Medical history
Medications
Journal prompts
Gratitude log
PERSONAL GROWTH BUJO IDEAS
We all have personal goals or habits that we intent develop and tracking them in your bullet journal can actually help with personal development .
Personal goals
Health tracker
Future log
Wish list
Professional development
Affirmations
Values
Life changes
Miracle Morning
Morning pages
Quotes
Skills to learn
Volunteering
Self development learnings
HOUSEHOLD JOURNAL PAGE IDEAS
Meal planner
Recipe lists
Shopping list
In-season produce
Chore list
Spring cleaning notes
Daily cleaning to-do lists
Weekly cleaning to-do lists
Home improvements
Big purchases
Event planning
Birthday/holiday list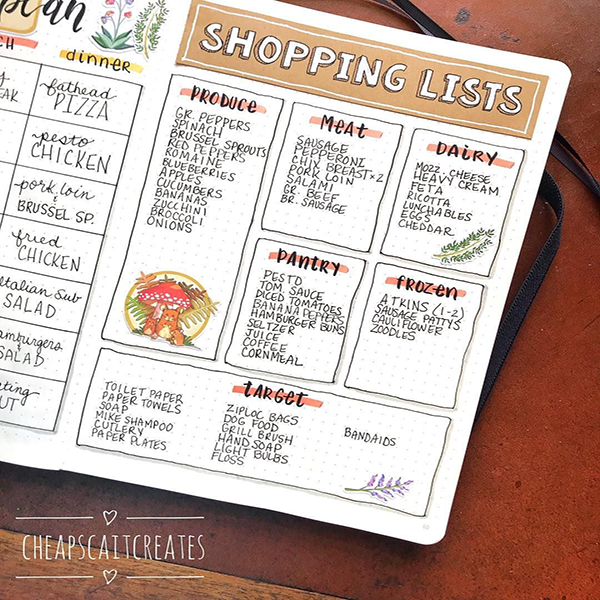 FAMILY LIFE COLLECTION IDEAS
I always forget birthday dates frequently so I started writing them in my journal . Now I am always on time when it comes to wishing birthdays to my friends and family !
Funny quotes from your kids
Places to bring your family
Date ideas (couples, parents etc)
Family game night ideas
Social groups/play date groups
School shopping lists
Allergy/diet info
Insurance info
Pet tracker/info
Contact info (medical, insurance, family etc)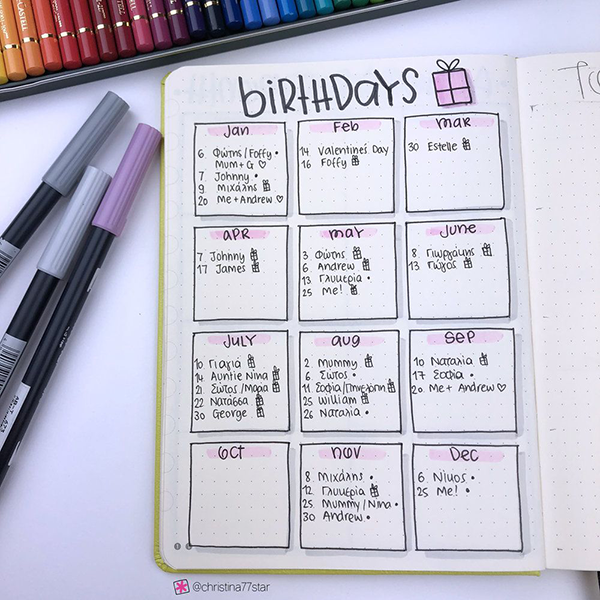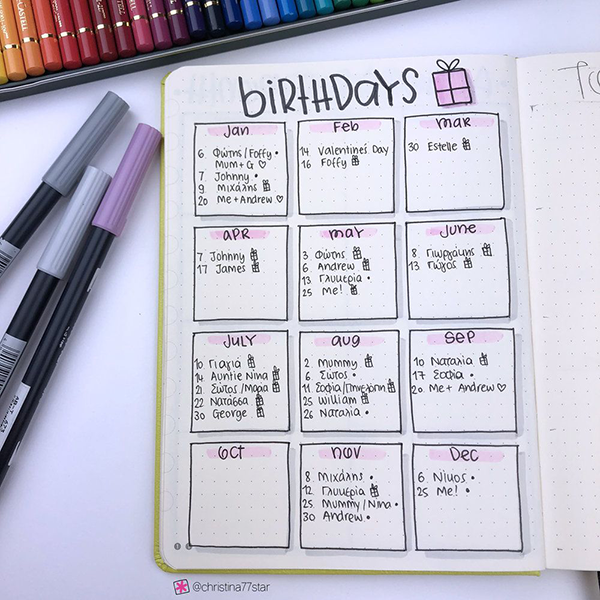 FAVORITE INTERESTS BUJO PAGE IDEAS
Favorite movies
TV shows
songs and artists
Books to read
Books already read
Things and activities to do
Favorite quotes
Activities to do
Capsule wardrobe
Scripture
Prayer list
Crafts to try
Washi Tape Swatch
Fave or Reference Websites
YouTube videos
Favorite pins
Favorite things on Instagram
Bujo Fonts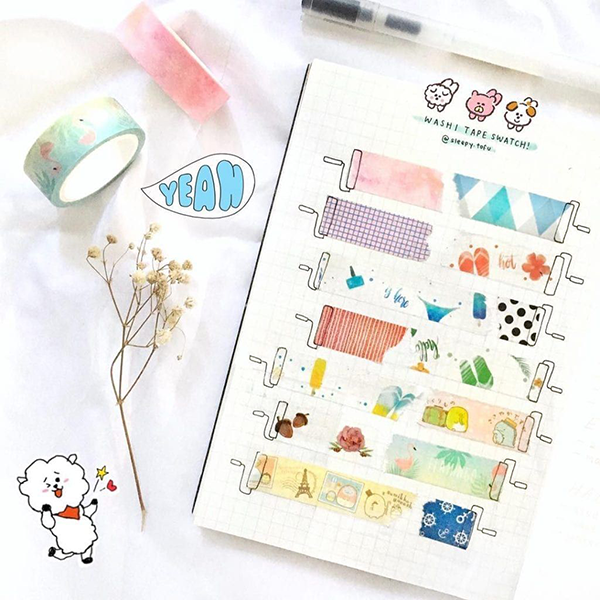 FINANCIAL BULLET JOURNAL PAGE IDEAS
A very important page in my bullet journal is the Budget Tracker . I always write my budget and how much I am spending . This helps me from not buying stuff I don't need !
Specific savings goals
Budget spreads
Daily personal expenses
Daily business expenses
Records for tax returns
Household finance info
Debt tracker
Bill payment tracker
Money savings challenges
No spend
Couponing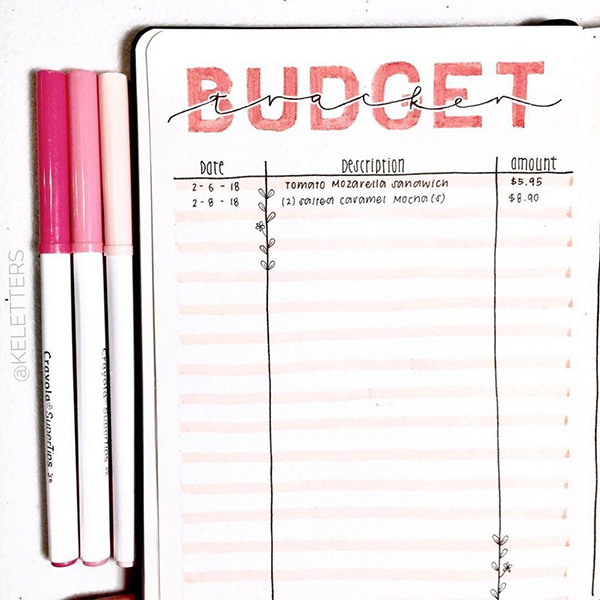 TRAVEL JOURNAL LIST IDEAS
Places to go and see (bullet journal bucket list)
Vacation planning
Saving money for travel
Places you have been
Shopping list for traveling items
Packing list
Souvenirs to bring back
National parks visited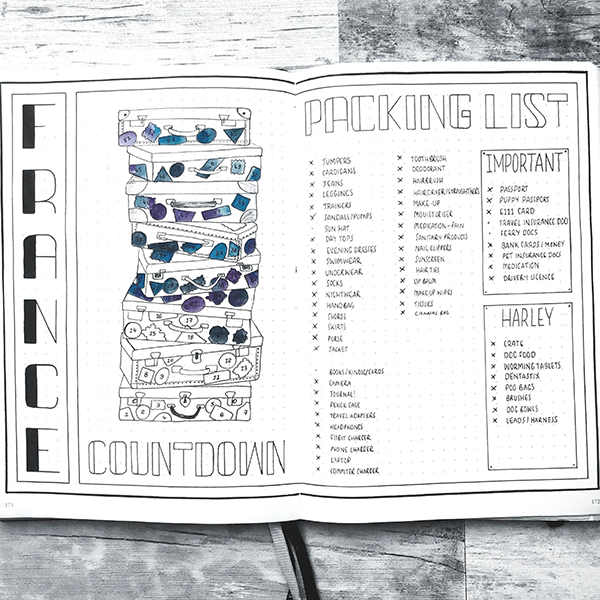 You can customize your collections according to your needs . Don't forget to tag us on Instagram.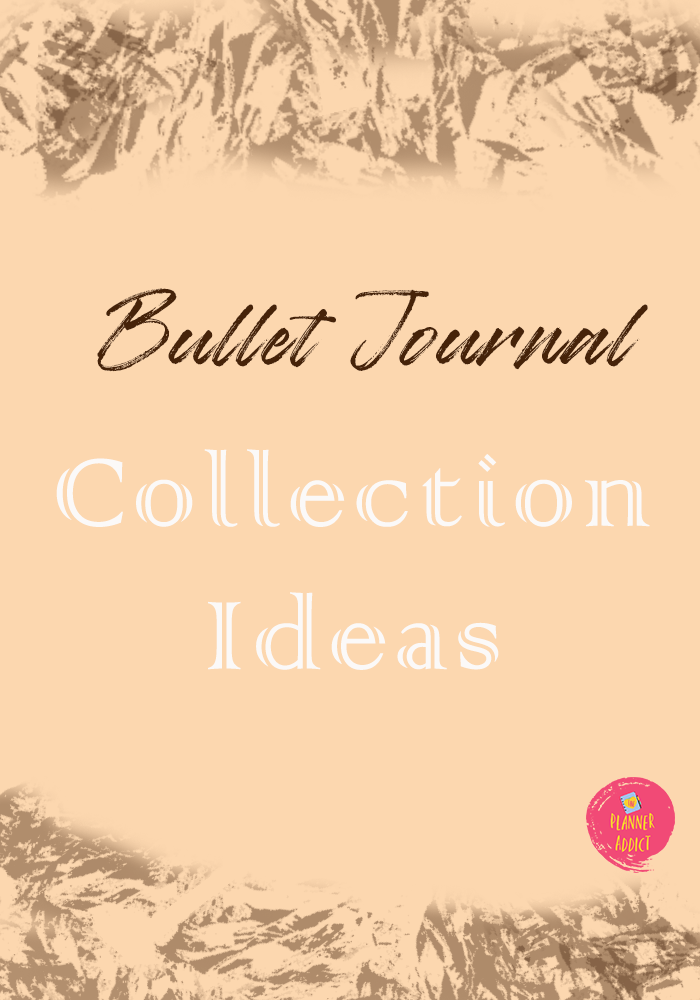 ---
---