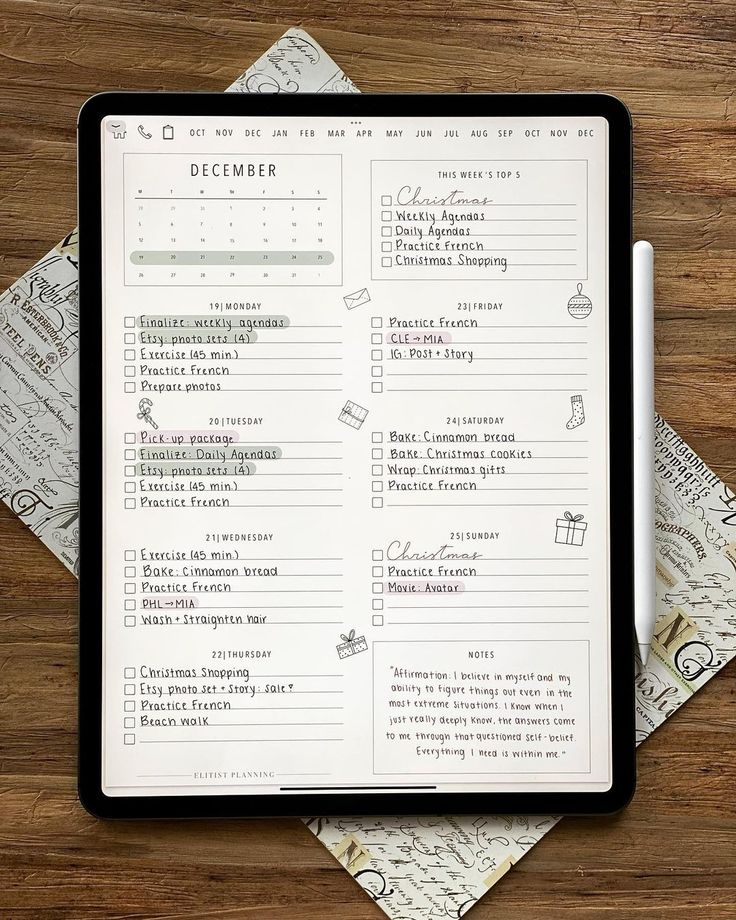 As a journal enthusiast, you understand the power of putting pen to paper and capturing your thoughts and emotions. But let's face it, carrying around a physical journal everywhere you go can be cumbersome. That's where the best journaling mobile apps come in handy. With the right app, you can jot down your thoughts, make lists, and even add photos or voice recordings on the go.
In this blog post, we'll explore the best journaling mobile apps available, their features, and how they can help you capture your thoughts no matter where you are. Whether you're a seasoned journaler or just getting started, finding the right app can make all the difference in staying organized and connected to your inner self. So let's dive in and find the perfect journaling app for you!
Find the Best Journaling Mobile App For You-
These handy tools allow you to document your thoughts, feelings, and experiences right from your smartphone or tablet. In this blog post, we'll explore some of the best journaling mobile apps available, their features, and how they can help you capture your thoughts no matter where you are. So if you're ready to take your journaling practice to the next level, keep reading!
1. Day One Journal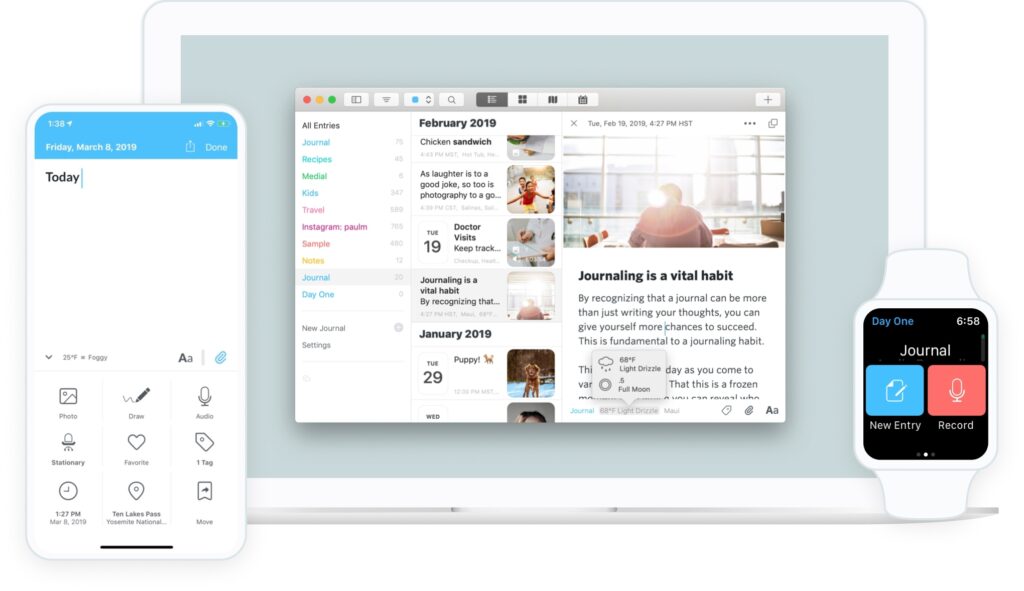 Planning ahead is essential for a successful life, and journaling is one of the best ways to do it. But when you're already a pro, you already have everything planned out. That's where the "Day One" app comes into play- an app that syncs with your phone, tablet, and computer, so you can always have your latest entries with you. Plus, Day One is end-to-end encryption so your data is safe and secure.
With location data included, weather updates, and other automatic data, you can be sure your journals are as accurate as they can be. And because the app is quick entry menu bar-based, you can keep track of all your important events on the fly.
Give it a try today and start living life on your own terms!
2. The Five Minute Journal App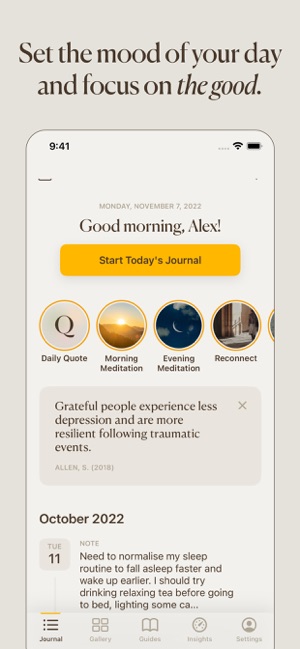 Keeping a diary is an age-old practice that helps us relive our memories and cherish them to the fullest. But with technology evolving, the ways of keeping a diary are also changing. We have another journal suggestion for you- "The Five Minute Journal App" for Android, macOS, and iOS devices to keep track of our day-to-day activities, sync it across multiple devices, and even add some fun automation to it.
Some features include data syncing with multiple devices, passcode protection, Easy Journal Entry Navigation, Guided Journaling Flow and prompts, Reminders, Timeline View, Dark Mode, etc. The best part is, that it also gives daily affirmations and motivation for you to get you going through the day. And if you want a more hands-on approach to your personal journaling experience, then the app has got you covered as well!
3. Daylio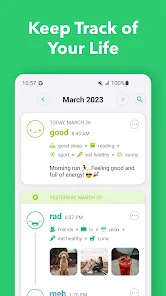 Keeping a journal is an excellent way to keep track of your thoughts and feelings, and there's a lot we can learn from it. But what if the app that is helping you track your progress also doubles up as a planning tool? "Daylio" is just that kind of app. Get it today and start writing down your emotions!
With amazing aesthetic icons and interiors, you don't forget to write even when you're on the move, mood tracker, statistics, color themes, daily, weekly, or monthly goals and motivate yourself, pin security, and other automatic metadata – these features make this app extra special.
4. Penzu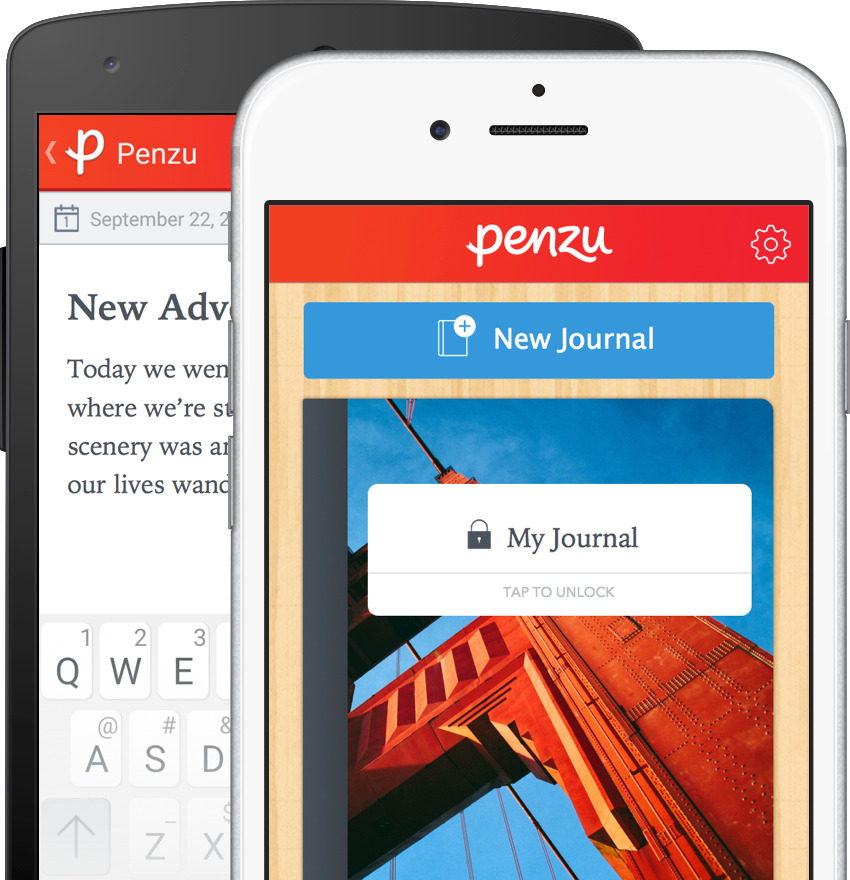 Who says you can't be thoughtful and organized at the same time? Penzu is here to help you leave behind all your mundane day-to-day tasks and focus on the things that matter most. With unlimited journaling and an eye for detail, you can finally let go of all your anxieties and just be yourself.
Penzu is a smart way to keep track of your important memories, goals, and inspirations. Sync journals with Penzu cloud for free so that they're always accessible from anywhere. Customize your journal covers online or on your device, lock journals with a password, encrypt them, or add photos to make them more personal. Or tag friends and family for easy access.
With the Penzu Journal app there's no need to carry a notebook around anymore!
5. Grid Diary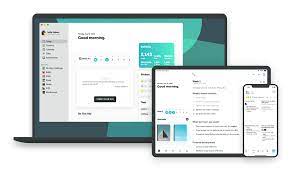 Staying organized is hard, right? With a million ways of organizing your thoughts and ideas, it can get exhausting. The "Grid Diary" Journal App will make it easier for you with its Unique Grid Format and provides you with unlimited journals to keep track of all your thoughts and ideas.
Wearables are integrating more and more features into their software base. It is also Compatible with Various Journaling Methods and also provides the most unique and aesthetic Mandala Layout. There's no need to worry about losing track of things now because the fault-finding app will always be there for you.
If you liked this best journaling mobile apps article and would like to read more such articles, then head on to www.theplanneraddict.com