Ready, set, goals…hit the ground running this year. Your bullet journal is a great place to set and check in on your goals. Let us show you how…
Let's start by looking at how to set goals. It seems to obvious but actually the more work you put into setting goals the more likely you will be to achieve them.
I start setting goals by creating a vision board. I ask myself questions like "what would I like to achieve this year?", "What do I want my year to look like?" and "Why do I want to achieve the goals I have set?". I separate my vision board into simple sections, work and personal. I collect pictures that represent what I would like to achieve and use this as a 'blue-print' for my goals.
Next I write my goals down using the SMART method (specific, measurable, attainable, relevant and time-bound). I make sure they meet the above requirements. Once I have done that, I am ready to start creating my bullet journal goal spread.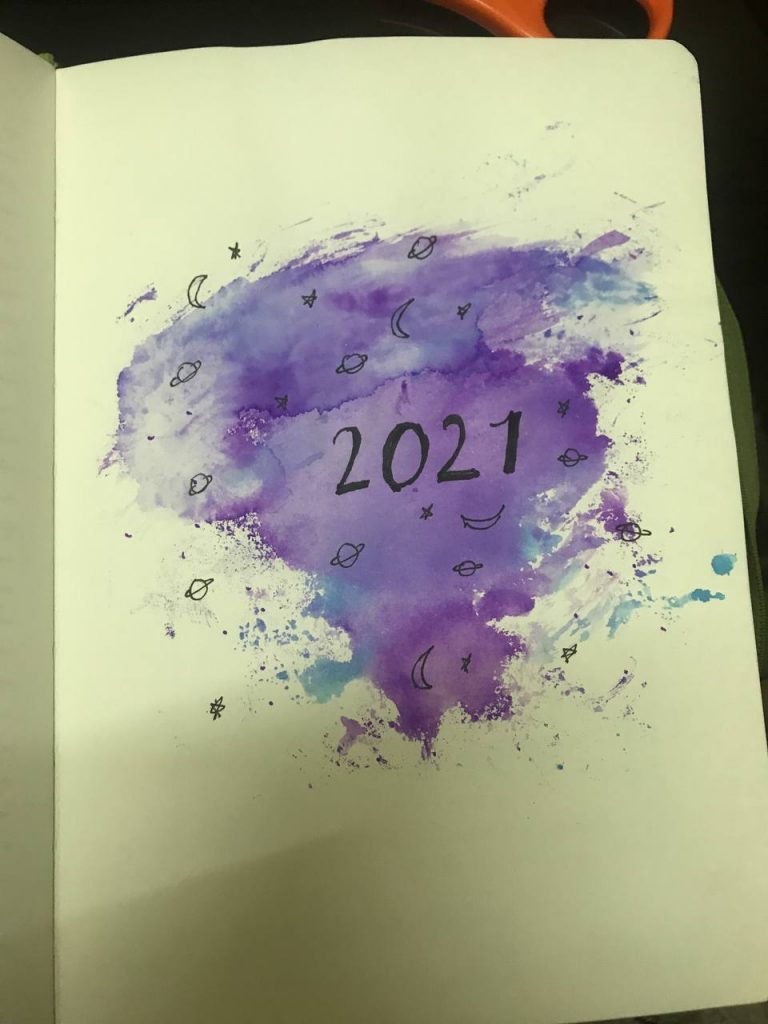 After doing those two steps you might be thinking, do I even need my bullet journal? The answer is yes! You use your bullet journal everyday and seeing your goals in it will remind you to keep pushing ahead. It is also a great tool for checking in on your goals which is a very important step!
Creating a Bullet Journal Goal Spread
It is time to get creating! Take a look at some goal spread inspiration below and then create your own unique goals spread!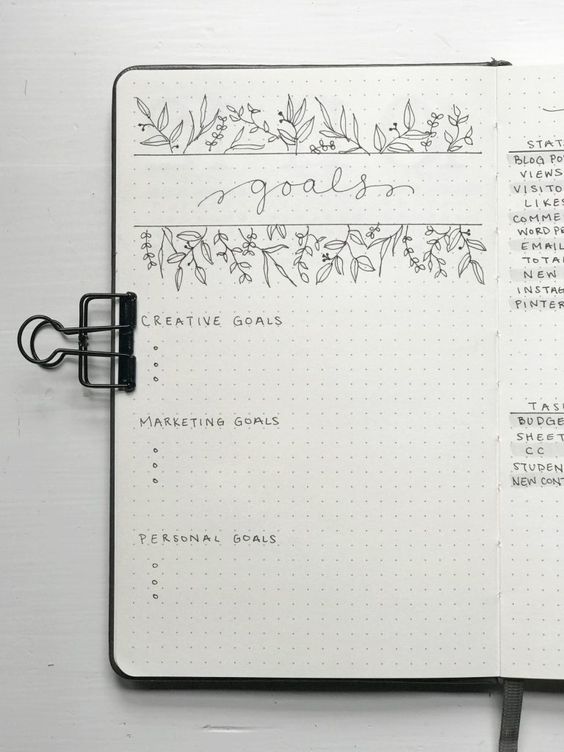 I love this simple goals spread. All you need is a nice pen and your bullet journal. I also like the sections chosen but you could pick which sections would suits you personally.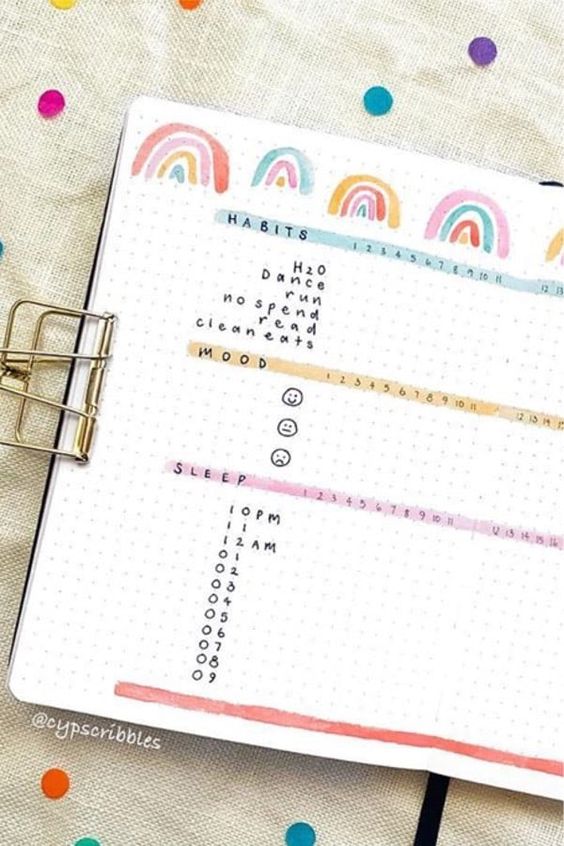 You could create a habit tracker spread and use it to track your goals, for example: how many times you run in a month.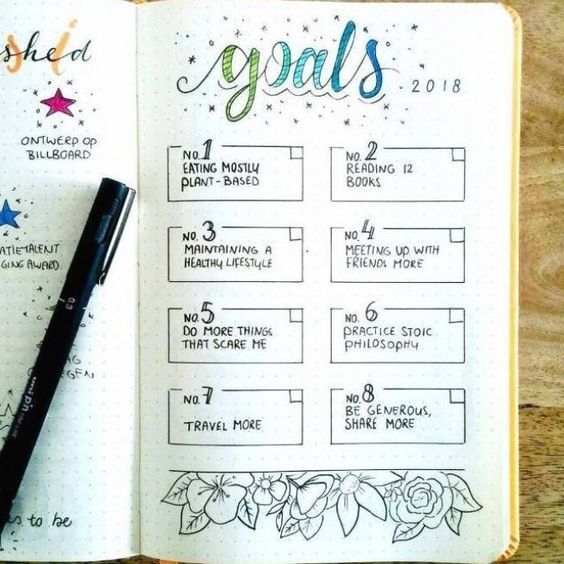 This one is spread goals! I really love it. You could also set up a mini goal check in each month. Small reminders written on daily logs are also a great way to check in on goals and make you sure you are progressing.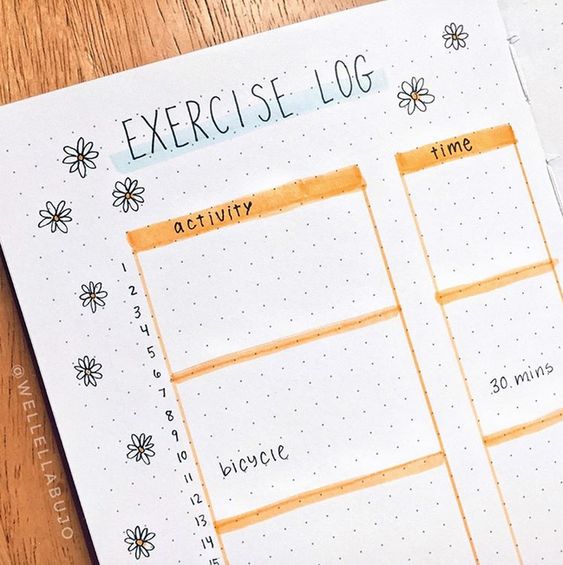 Another idea is to make a log page for you goal, like the one above. That way you can monitor and maintain your goals. You can also look back and see how far you have come! I often create log's if I really want to achieve something that needs to be done daily (like exercise).
Goal Setting in your Bullet Journal
Bullet Journals really allow you to set goals and maintain them. You can use a variety of different spread layouts that focus on your goals. To make 2021 the year you achieve all of your goals make sure you, aim high but not to high, check in on your goals, keeping your bullet journal updated with achievements and set an achievable amount of goals.
If you have created a goal spread that you are proud of please send them to us! You can send them via instagram or email us – [email protected]. We would love to see them!
Will you be using your bullet journal for goals this year? Let us know in the comments below.