Are you a list lover? Because I am! This blog has some of the lists I simply must have in my planner and how I keep them in check.
To-do List
What is a planner without a to-do list? In my bullet journal I use my daily-logs for my to-do list. I have also used weekly view in my Passion Planner as my to-do list. I find it so satisfying to tick off my to-do's throughout the day. I list mine in time order but you might do it in order of importance, from small to big or simply as they pop into your head!
We have a FREE printable planner which has a to-do list included. You can download it here.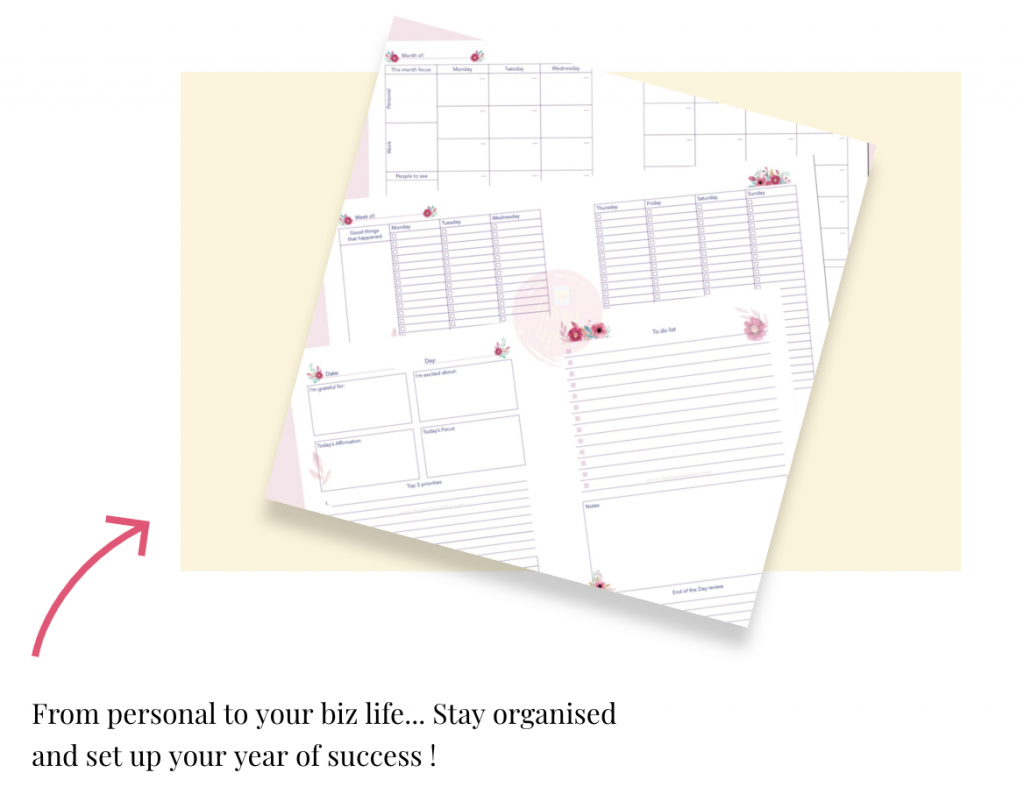 Shopping List
I carry my planner around in my bag so I find it helpful to keep my shopping list in it. I normally write this on a separate piece of paper and slide it in with the corresponding week. You could however make a space within your planner or Bullet Journal for your shopping list.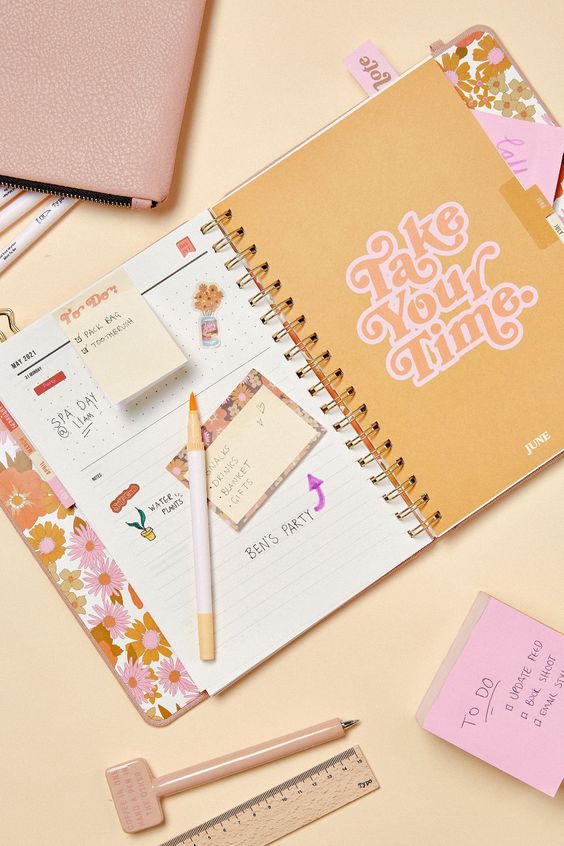 Reading List
I have a long list of books I would like to read. Although I do always have a book on the go, my list still grows! I often take recommendations from people I follow on instagram but a few day's later, I have forgotten the name of the book..disaster! My reading list in my planner has been life changing. When I visit my local book shop I pull out my reading list and purchase my top 5 to keep me going. This also ensures I keep up my reading because like any habit it takes effort.
Here are some examples of reading list layouts:
Leave a page spare in your planner for a book list.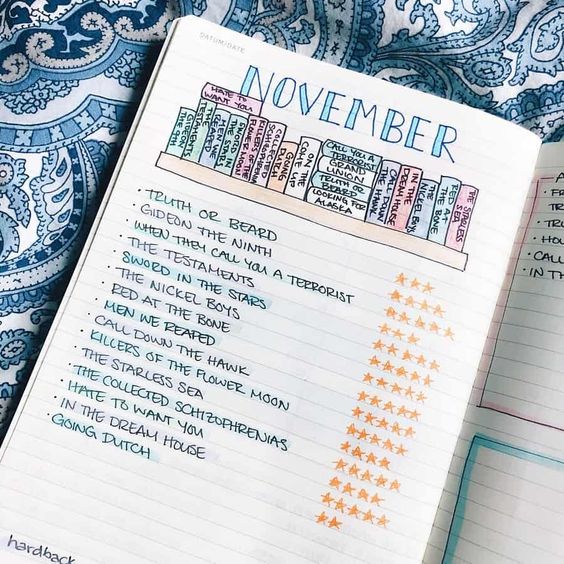 Perfect layout for your Bullet Journal.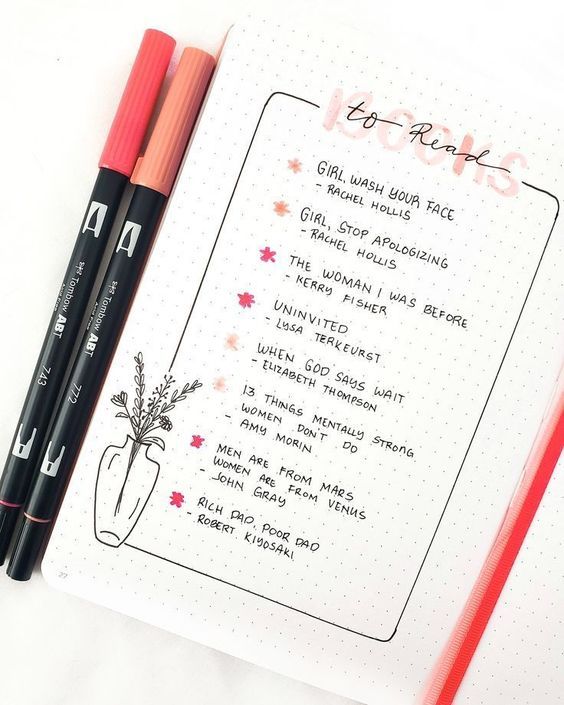 A planner (printable) example.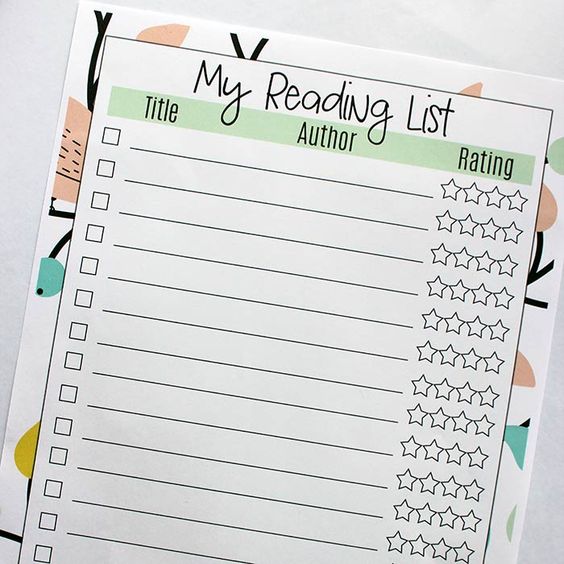 Netflix List
We have all had to stay at home a lot last year/this year. My subscription to Netflix has become an essential expense! I started a list much like my book list of programs, movies and documentaries I would like to watch! I recently watched the movie Soul because it was on my list and it was fantastic!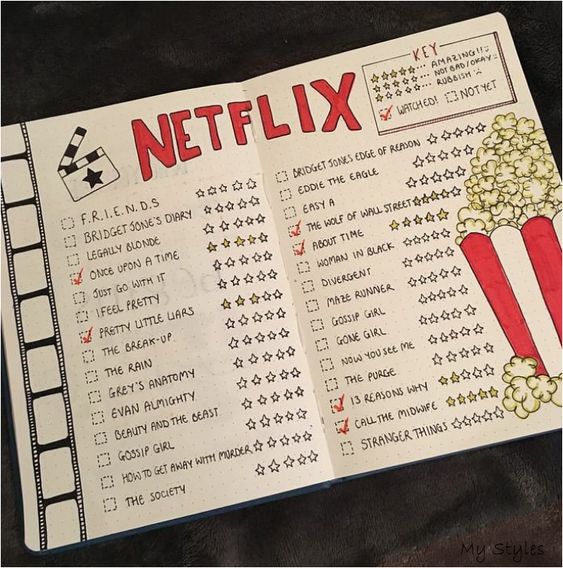 Adventure List
My adventure list is very important to me. It is full of things I would like to do in the future! It used to be mostly travel destinations but now it is things that I would like to when with my friends and family. Here are some examples of my own adventures that I am looking forward to experiencing: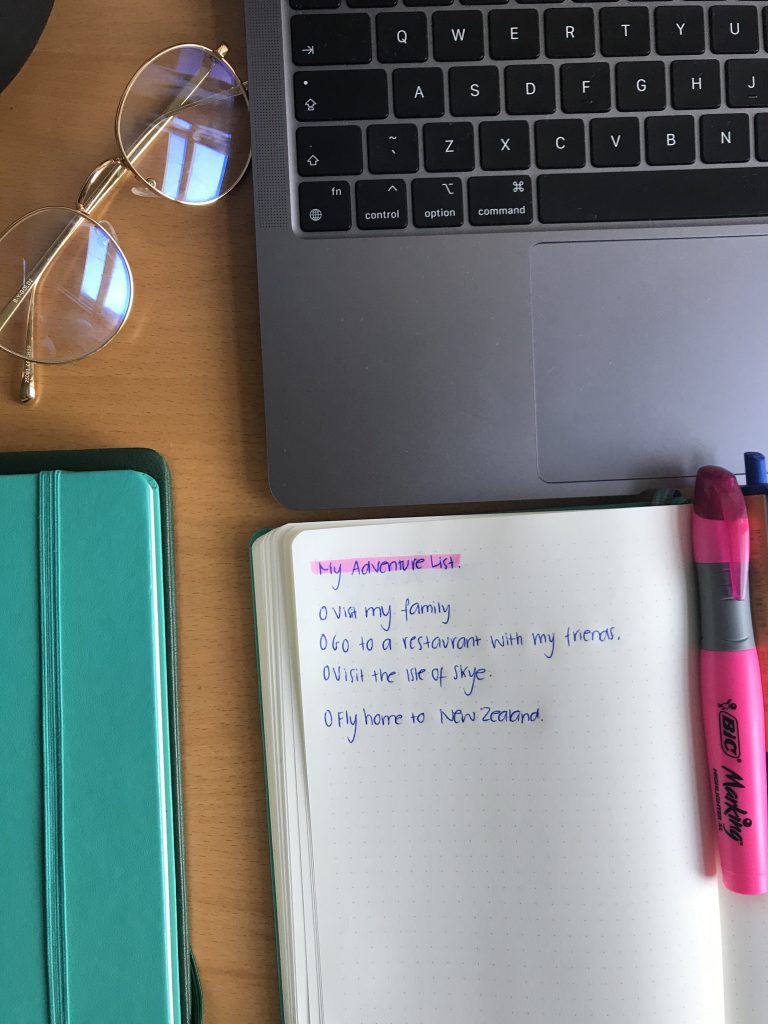 Some other planner List recommendations:
Things to Try
Dreams and Goals
Bucket List
Ways to Relax
Packing List
Worry List
Favourite Games to Try
Wishlist
Important Dates
Idea List
What lists do you keep in your Bullet Journal? Let us know in the comments below!