Did you heard about passion planners in journal community and wondering what are they exactly? Here i got your back !
This blog is a special dedication to my favorite planner – Passion Planners .
Passion Planner is a planner that helps you to achieve your goals and dreams. It offers a variety of features to help you plan your day, week, and year, including: Goals Setting, Prioritization, Timing, Tracking, & Reporting. Passion Planner also has an excellent community support system that can help you connect with likeminded people who are also trying to achieve their goals. In addition to its great features, Passion Planner is also affordable and easy to use – perfect for anyone who wants to make 2022 their year of success!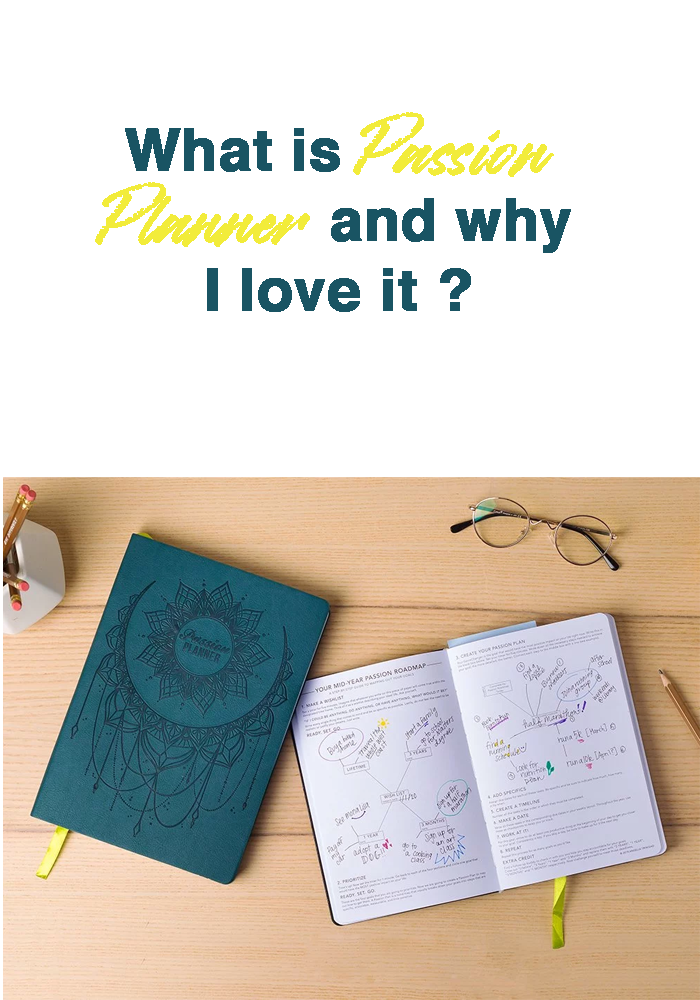 What is Passion Planner?
A passion planner is a wonderful comprehensive tool for anyone who loves planning and achieving goals . Its perfect for people who love precise goal setting and need some space for self reflection and brainstorming . Passion planners come in 3 sizes : small (A5) , medium (B5) and large(A4) and are mainly of 2 types – Dated and undated . You can also get them in Academic version perfect for students that start from August and Traditional Version from January .
Passion Planners are designed in a way that will make you think about your goals realistically by asking short question and few instructions . It's a complete set of roadmap that helps you being accountable and keeps you on track .
BUY NOW : Passion Planner 2022
What is Inside Daily Undated Passion Planners?
Daily Undated planner have following main Categories :
Passion Roadmap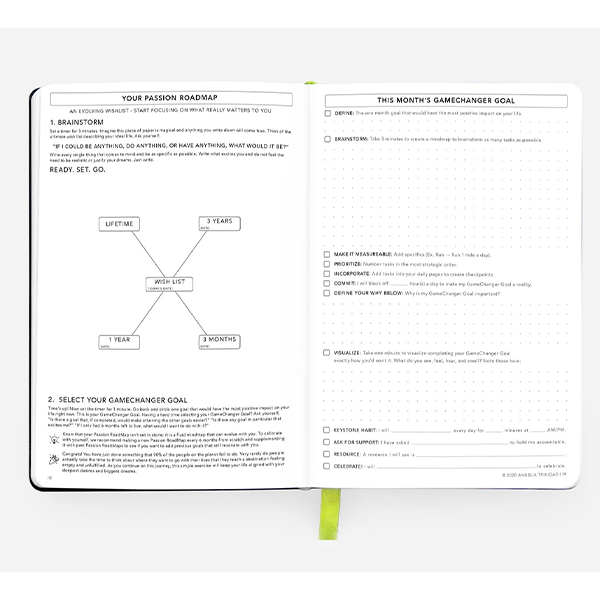 This section help you define your goal into actionable steps . You can put them under different timeline depending upon how much time and efforts are required . For example : If you want to write a book , it might be an year goal or if you want to buy a car , it might be your 3 year goal.
GAMECHANGER section helps you break down your goal that have the highest impact in your life right now .
2.Yearly Overview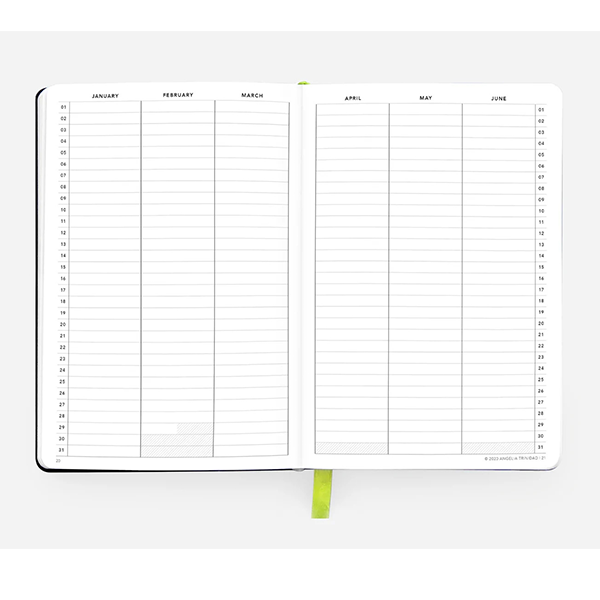 Clearly defined monthly structure to have a glance for the entire month in just one go. Manifest your goals, people, and write about your work and personal life—a space for all your monthly necessities. You can also use this space to break down your biggest goals or write about important events and dates.
3.Daily Layout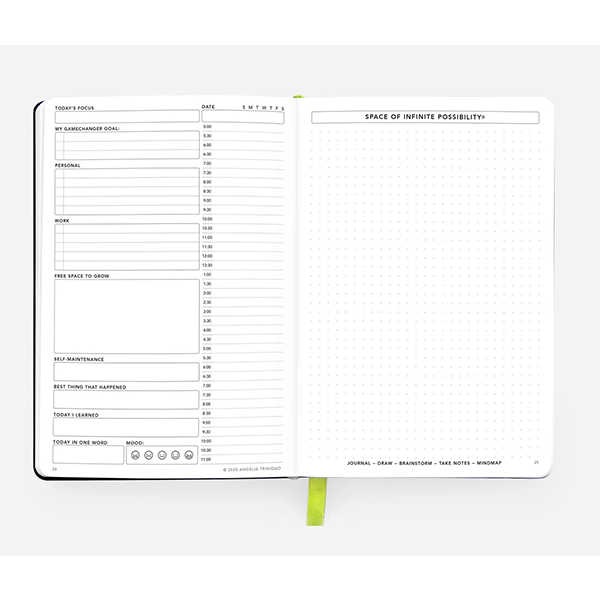 This section would take most of your time . Here you experience an abundance of space and freedom to express your thoughts . There are clearly defined sections for work and personal stuff . You can also keep reminding yourself about gamechanger goals . And you don't need a special gratitude journal , passion planners got everything covered for you already .
The other space for infinite possibilities gives you a massive freedom to write down all your thoughts and then put them under labels .
4. Monthly Layout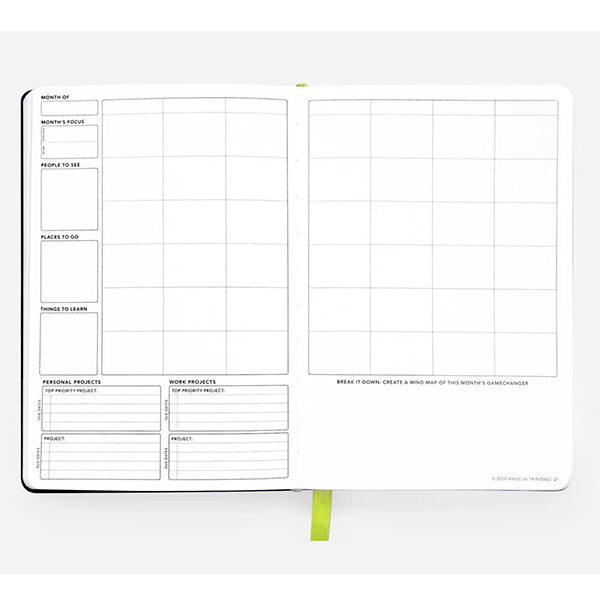 Write about things you want to manifest this month , your monthly focus , ongoing and upcoming projects and alot of free space to see your monthly calendar in one go .
5.Self Check-in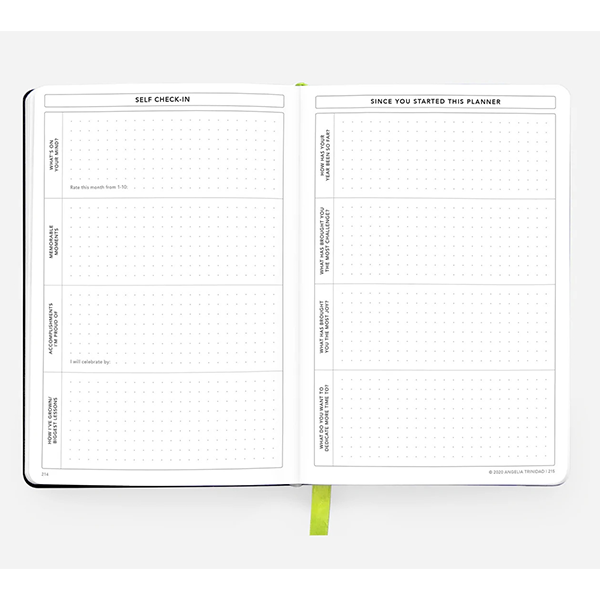 A Self reflection page where you answer predefined questions . The other side of the page you get a chance to mark your progress and make future plans .
What's inside Weekly Academic Passion Planners ?
Weekly Academic Passion Planner have following main Categories :
Passion Roadmap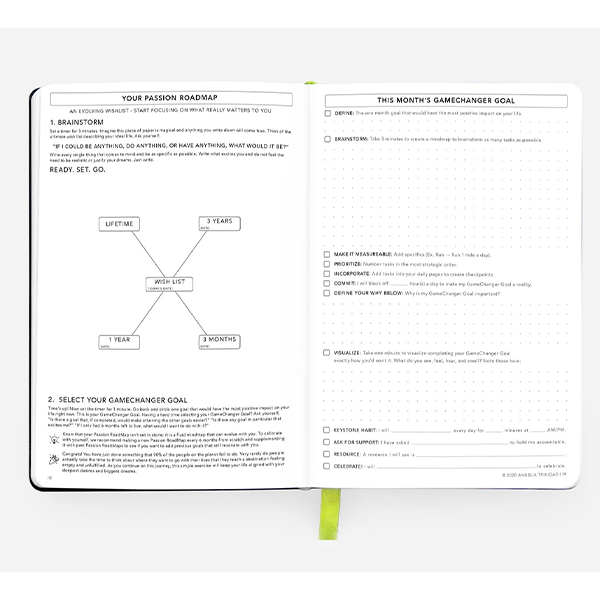 2.Monthly Layout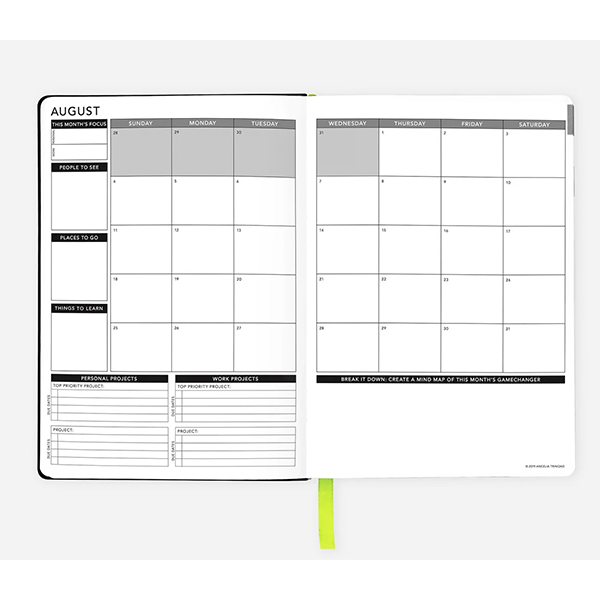 3. Weekly Layout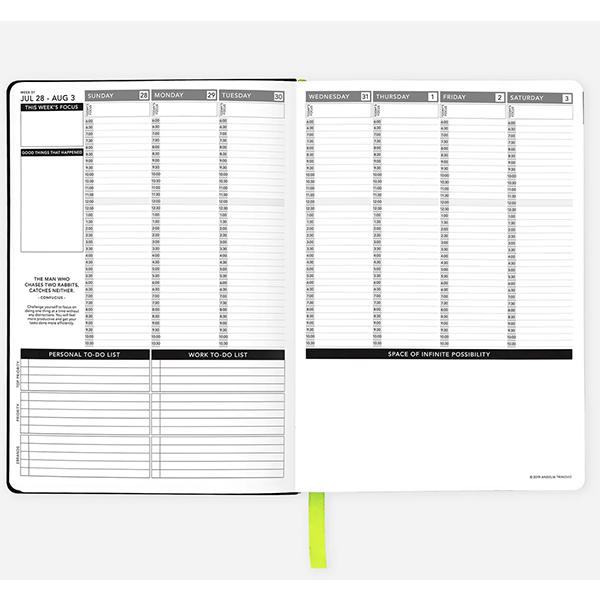 Absolutely love this layout . I almost get you covered with everything . I love the fact that they have a small affirmative quote to keep you going !
4. Monthly Reflection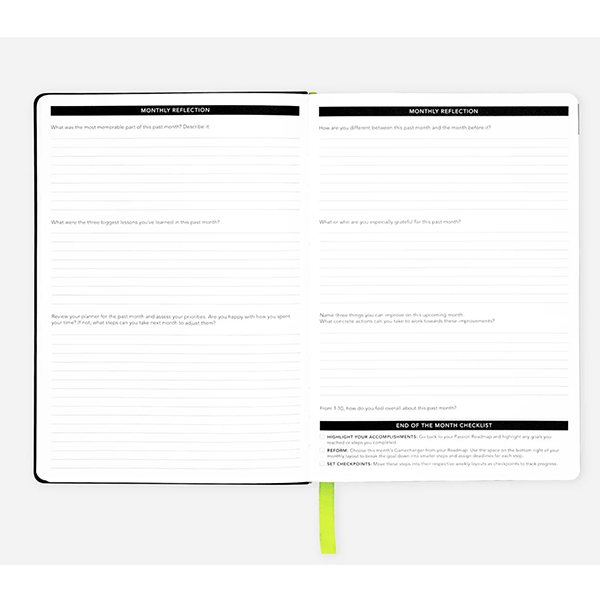 5. Blank Pages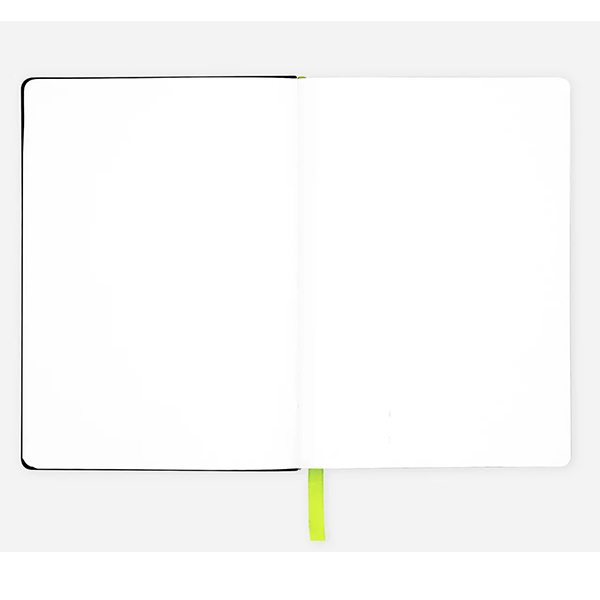 Explore the vastness of your mind here . There are so many ways you can use these bank pages . This space can be used for you creative out let , or braindump , brainstorming ideas etc.
Why I love Passion Planners?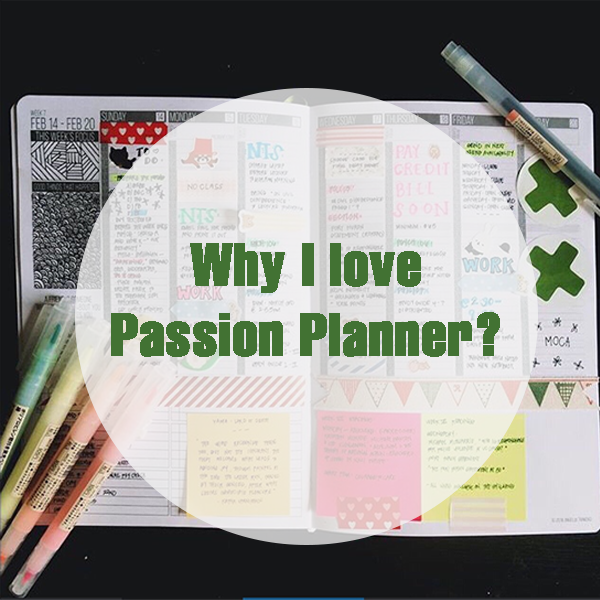 Bullet Journals were the first planners I touched for planning but they were very vast and I felt they need to look prettier. I was more focused on making them beautiful and perfect instead I wanted the complete opposite . After searching the market I came across Passion Planners online and started collecting more information about them . I still don't regret investing in them . They are perfect in every way .
For people like me who love minimalism and focus more on goal setting and planning over aesthetics can blindly go for them . They cover things i didn't thought i needed them until I came across . The self checking activities and monthly reflections make you accountable and make the most undoable task completely easy .
I can time block my regular activities make time for other stuff as well under daily and weekly sections.
The precise space and concise design don't make me stretch over small things and keeps me to the point . The premium function of this planner i.e Goal setting is the best part . Earlier I used to put massive goals and leave them as it is without breaking them into smaller and achievable chunk but after coming across this section from passion planner , i now feel easy to grab goals and breaking them into daily small tasks.
Blank pages and space for infinite possibilities actually never make me miss my creative workout . I always keep adding stickers and make collages while painting my favorite stuff too . Sometimes my passion planner turns into a journal where i keep on wirinting until I vent out everything . I get a perfect combination of journal , daily planner and doodle book in one pack .
Should you get one for yourself ?
Everybody works differently with planners and its hard to say if its the right match . It all depends on your preferences and needs .
Before investing in these amazing planners I would suggest you to go and try out their layout by yourself on a blank piece of paper or in your bullet journal . After testing it out for a month or 2 weeks you will get to know whether they can be perfect for you or not .
It's Totally Okay if you need more freedom and creative space and opt for Bullet Journal over them .In the end what matters is planner peace . Choose what makes you happy !
Check out this Blog : What is Planner Peace? & How to achieve it?
Check out this Blog : The Ultimate Guide To Choosing a Planner That's Right For You: Which One Should I Buy?