Do you ever reach the end of the day and think "what the heck did I do all day?"
Do you feel like you can't gather energy to do your work ?
Do you feel like drifting through your day and still can't complete your priorities?
Do you face difficulty in allocating time for things you love and things that you have to do on daily basis?
Tips for Planning your day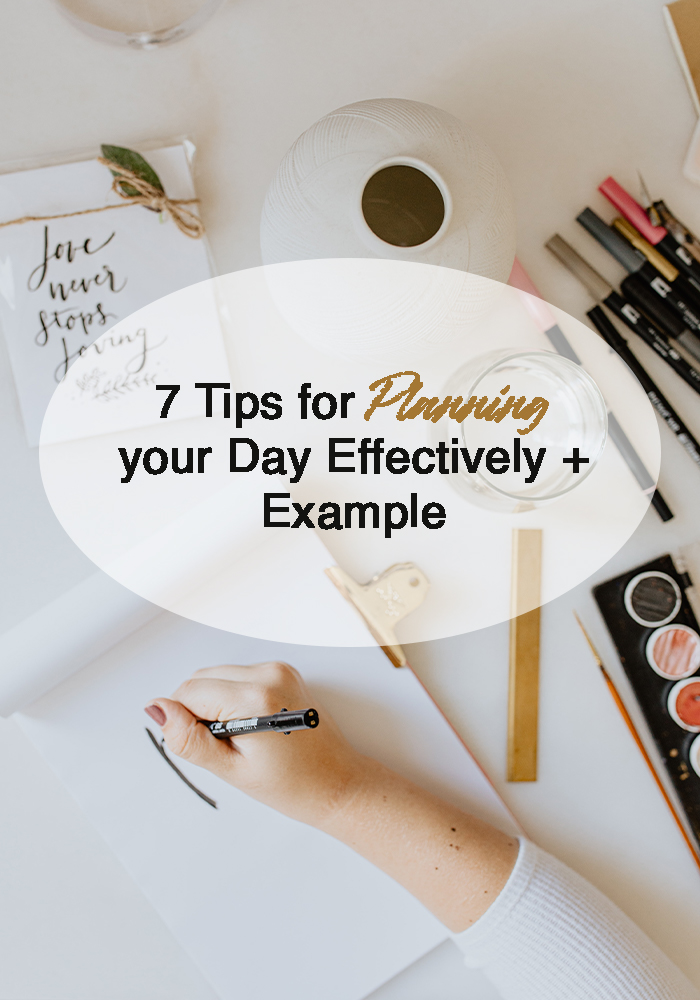 Tips for planning your day
If answer to any of these question is yes ,then this post will provide you useful tips for effective planning of your day .
We all have ample of things to go through our daily lives , personal commitments , work life , personal life , side hustles , relationships, hobbies , health etc ; the list is endless. We only get 24 hours daily to go through all dimensions of life . Coming up with a perfect plan for your daily life can be a great challenge .
Tips for Planning your day Effectively
Tips for planning your day .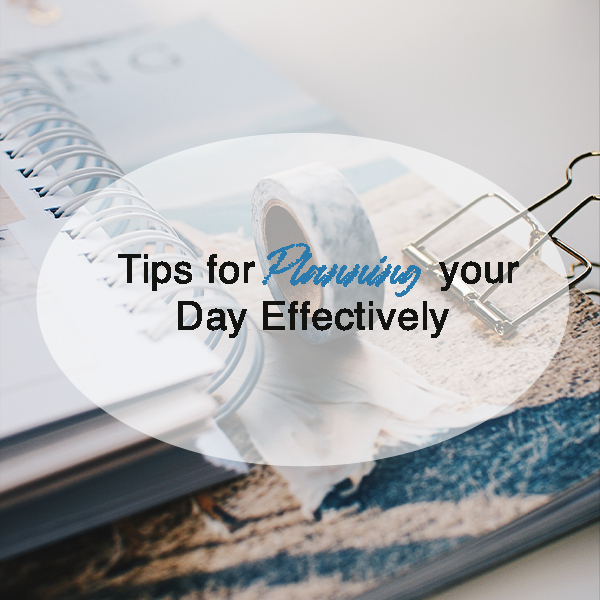 Write down your messy thoughts
We often have so much on our plates that it feels overwhelming to even start with one thing. I would suggest to first write down all the things that you need to do on a piece of paper. You can also use brain dump technique to clear out clouds of thoughts . At this stage you don't have to use any logic just put down everything as it is. Its important that you gain clarity before you start planning for your day . It's not necessary to do this on a daily basis but anytime you feel you don't know where to start clearing your brain is the first thing to start with.

To know more about Brain Dump have a look at this article : How a Brain Dump can effectively clear your mind.
Identify the dimensions of your life
It;s not always about work , its not always about friends , Its not always about chilling . There are alot of things we need to take care on the daily basis that make our life . Its impossible to say that one have juts one area of life to work upon. Finding out what different dimension your life holds and which of these are really important to you. These dimension might look like : Relationships , health , career , finance , personal goals etc . These might be different for you but if you know them well it would be alot easier to plan your day and categorize your work under these dimensions .
Quick to-do list for different dimensions of your life
People working late hours at the office might forget that they need to take care of their personal lives. In the hustle culture, we often ignore our health and personal life. Putting things off that are not urgent yet important can create big troubles in the future. For example, Skipping exercise while you are busy working is not urgent but it's important. Skipping exercise won't affect you in a day or 2 but would have a great impact on your future.
Therefore decide on your work or create a to-do list according to the different areas of life that you want to bring in focus or hold the most priority to you. Making a systematic structure that you can follow along is always the best move. Start asking which task comes under which dimension of your life and which of them is important.
Identify 3 most important and achievable goals for the day
Choosing the 3 most important goals of your day helps you put things into priority order . Having a massive list of goals in front of you might make you feel anxious about completing them . Try to sort the most important goals for the day , it might be an urgent work that need to be submitted or a regular habit that needs to be developed . After achieving these 3 most important goals you will be confident and relaxed which in turn will give you more power and energy to make other goals a success.
Time block similar task
As a student I remember making timetables at the back of my notebook ,writing down timelines for each task . Grouping similar task together and dedicating a set of time can increase productivity . Working on similar type of problem increase your work efficiency. To know more about time blocking have a look at this blog :The Wonders of Time Blocking in your Bullet Journal.
Plan daily at the same time
To build any habit its important to repeat them over and over again until it becomes natural . To make planning your day a regular habit try to dedicate a slot in your day just to think and plan further . Planning at the same time daily will reinforce the habit and will make it easier for you to achieve your goals .
I personally plan a night before , you can plan in the morning itself too . Planning your day a night before gives me time to think about my next day and helps in allocating time better . Few people prefer to plan their day in the morning as the first thing .
Evening or morning doesn't really matter. Again, it's what works for you.
Refer back to your list often
Keep your list in a place where you can easily refer back to it throughout the day. This might be an to do list on your smartphone , in a notebook that you keep on your desk, in a planner, or someplace else where it will be top of mind. Referring to your list makes you organize and keep your accountable . I usually write down my 3 most important goals on a sticky note and paste it on my desk , for my other long list of to do's I prefer planner .
Example of an effective planning
This gorgeous page from @daily.diary02 is a perfect example of planning your day effectively . Here mentioned are 3 most important goals for the day on top along with the long to- do list on extreme left . There is a separate section for time blocking or scheduling your day at extreme right . It doesn't end here , the end of the day review is cherry on top . A small reflection activity at the bottom of the page make you aware about your strengths and weakness and how you can improve them .
Tips for planning your day
Hope you find these tips for planning your day effectively useful. There is not right or wrong method to plan out your day but these tips might help you in your existing planning or might propel you to change few things .
Don't forget to check out this blog post : Make Better Use of Your Time: Benefits of Planning Your Day