Which planner should I buy ? Which one would serve me best? What matters while choosing a planner ?
Choosing a planner can be overwhelming at times ! Don't worry I got your back.
With multiple choices and brands out there, it's difficult for anyone who is just starting. Let's discover your perfect planner step by step.
Choosing a Planner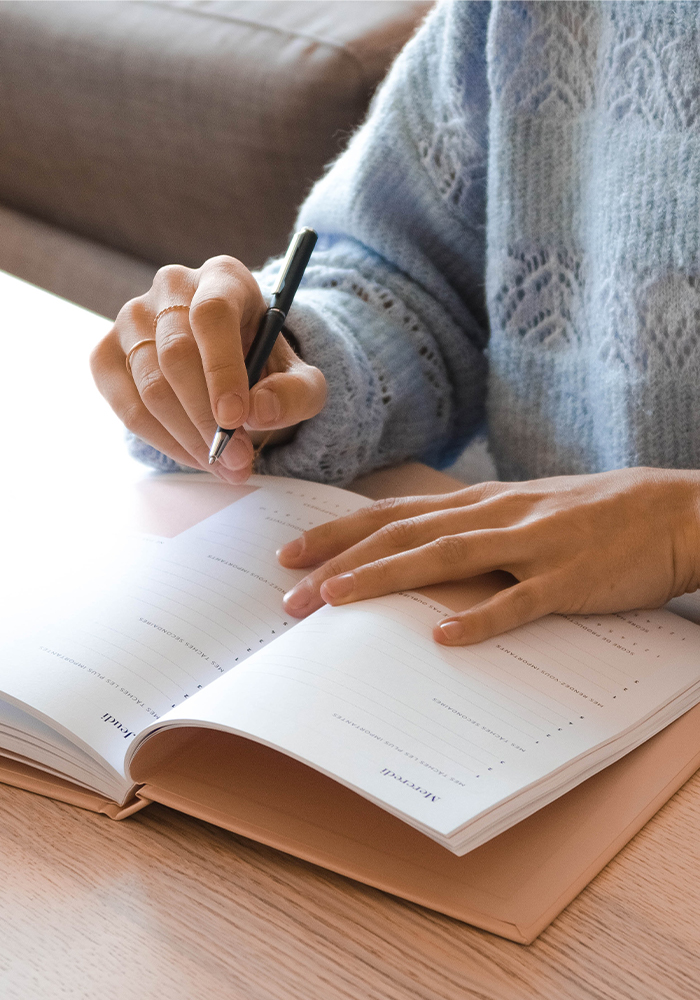 Choosing Your Planner : Define Purpose
Knowing what you want to achieve through your planner is the first step you take towards choosing a planner. Everybody has a different purpose. You might be a student who wants to schedule his or her classes and homework or you might be a working mom who needs a planner where you can keep track of your office work and household chores.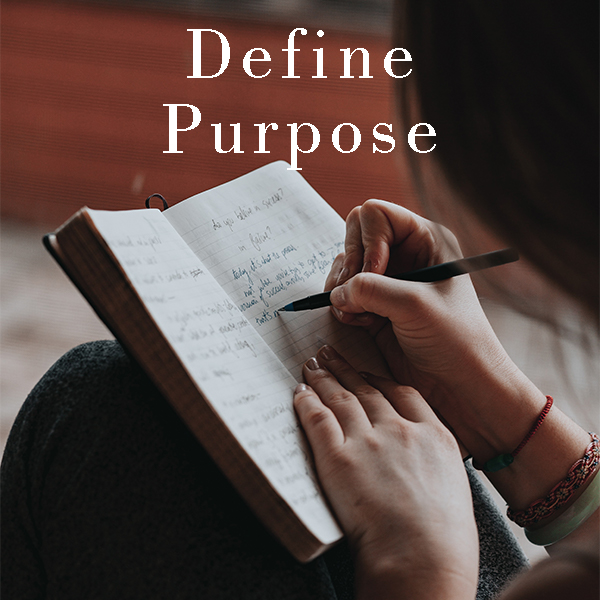 Write what you are expecting from a planner: What will you use it for? Why you will use it? How you will use it? Where you will use it?
Answering above questions might help you identify your purpose .
And it's OKAY if you are just a beginner who is starting. Over time you will come to know!
After you got clear on your purpose consider these few factors that often affect the choice of your planner .
---
Factors that affect your planner choice
These are few common factors that might affect while choosing your planner . It varies from person to person but considering them will help you choose better .
Size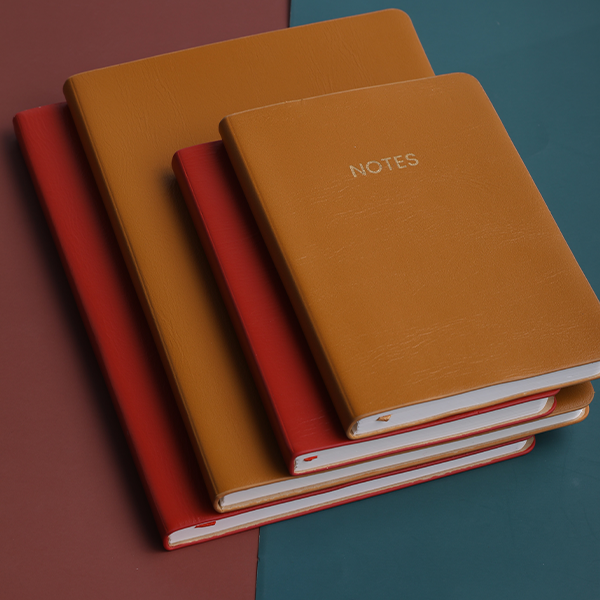 Planner comes in all sizes and shapes. You can find almost every size in planner. Choosing the right size is an important factor .
Will you be using your planner only on your desk or you would be carrying it around? Are you a working professional who takes their planner in the office or a Freelancer who is WFH?
The answer to that is quite simple. Identify your needs and choose a planner accordingly. A small planner might be useful when you are travelling constantly but a big planner is not harmful for a person who wants to use it just on the desk. Some people feel lost in a big planner and prefer small planners as they feel everything is consolidated in one place.
Category
For what do you are intending to use your planners? Is it for tracking or is it for office work? Is it for your small kid or for taking records of your medicines?
Do you want to record everything in one planner or want to keep different planners for different nature of work?
In the end it all depends on your personal choice and method of working .
For example, I mostly use different planners for different nature of work. I have my planner and work planner different. In my planner, I track all my personal goals that include stuff like my learnings, self-reflection, mindfulness courses that I take, content tracking, etc whereas my work planner contains the professional goals that I intend to achieve, to-do lists, important events, and dates, etc.
Layout and Bindings
How do you want to view your planners? Horizontally or vertically? Do you want more space to jot down your notes or do you want grids and lines that keep your content aligned? The layout can make you feel easy and stressed as well therefore choosing the right layout is important.
There are 3 very common bindings in the market :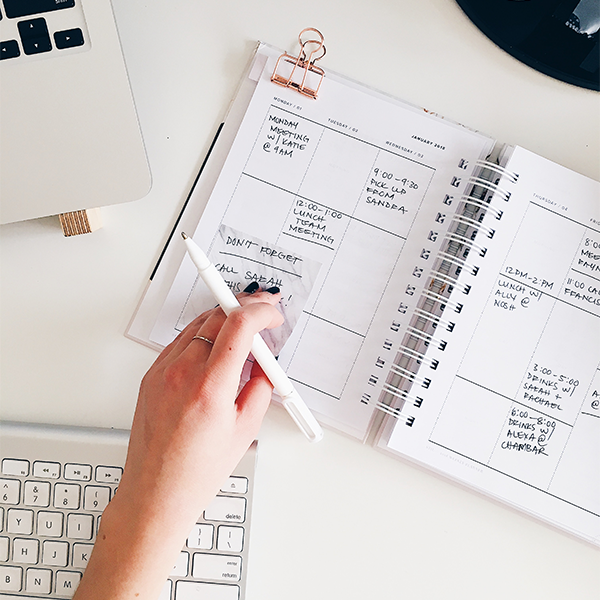 1. Spiral Binding: Punched Pages are assembled and held together with a spiral. They can be easily folded and laid flat. You might not be able to use both the left and right pages as one but it works well for someone who needs space between the sides of the pages.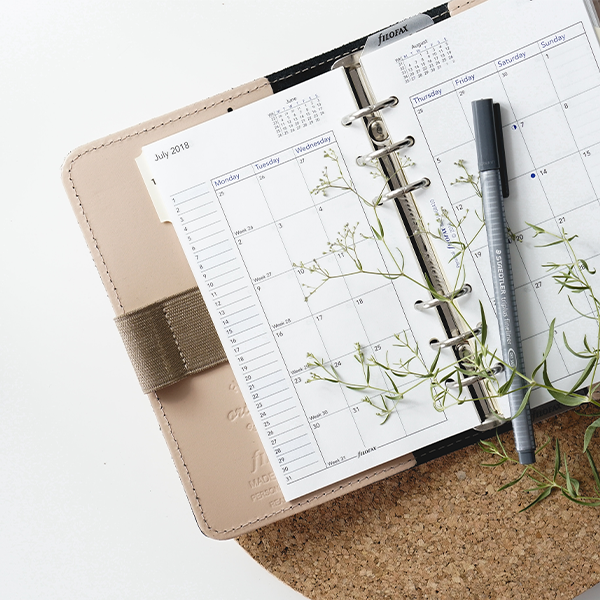 2. Ring Binders: Similar to Spiral binding with a bit of ease. Ring binders let you add more pages and remove pages at your will.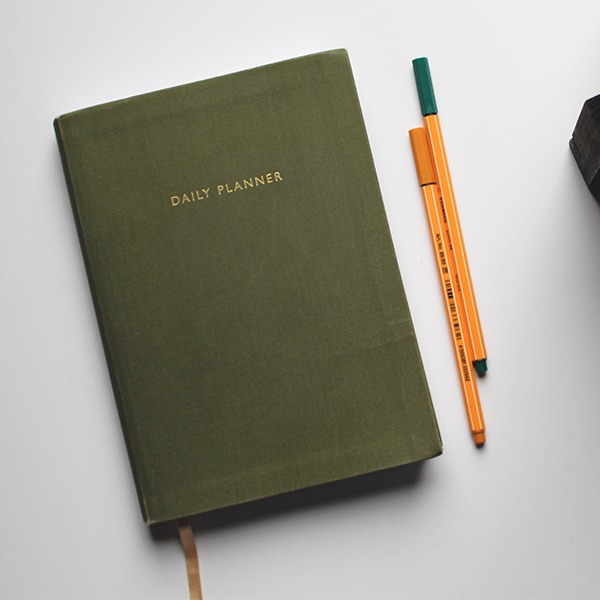 3. Hardcover Binding (sewn /glued ): They have a hardcover and are sometimes hard to lay flat. They are sturdy and are perfect for tough use. Pages don't come out easily and you get a chance to use both sides of the pages as one.
Undated and Dated planner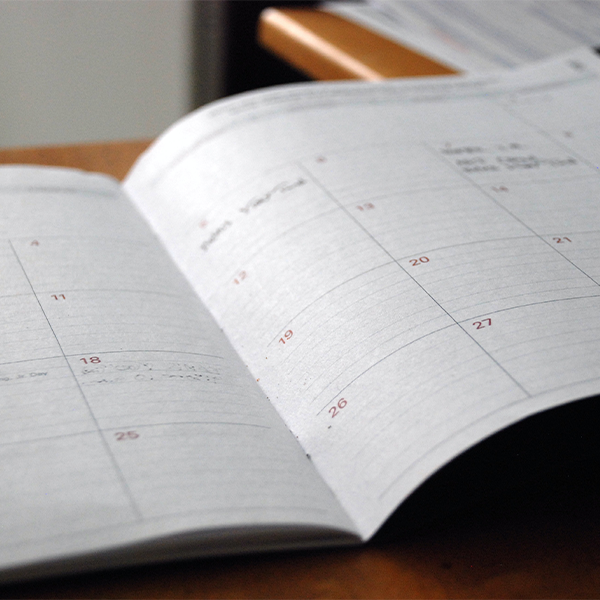 Planners can come both in dated and undated format. In the undated planner you have to freedom to write dates as per your current year and month whereas dated planners are specially designed for that particular year and have pre-printed dates for that year. In dated planners you just have to fill in the content without a need to recreate them whereas inundated you can use them as per your convenience; you might want to skip a month or use it another year, it all depends on you.
Printed and Blank Planners
It's a great battle to win when it comes to choosing between a printed planner or starting from scratch in a blank planner.
Printed planners give you everything pre-printed and you just have to fill in the content whereas Blank planners are like Bullet journals where you have to make everything from scratch but give you a very high edge for customization of space and layout.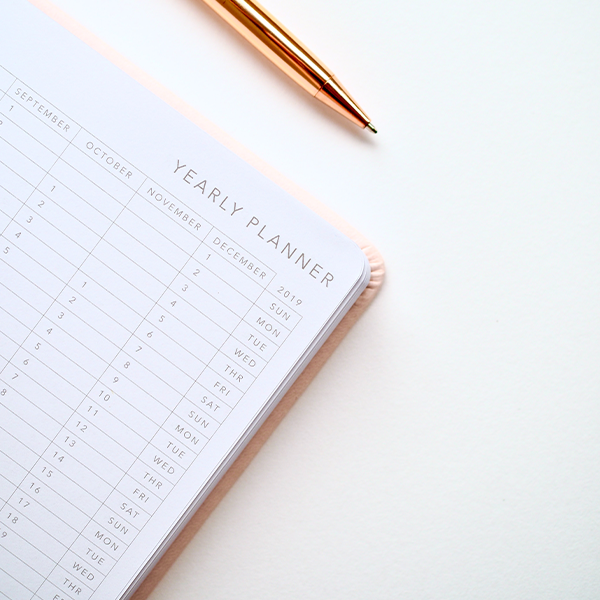 As a creative being, I sometimes feel a need to express myself creatively in my journals but on the other hand, I have days where I don't have time and feel comfortable using printed planners. If you are someone like me who is stuck in between then you can keep both planners as I do. I have one blank dotted planner for my personal work and printed planner for office work as they are quick and easy to use when I am overloaded with information and work.
Blank planners comes in 4 different formats .
1.Dotted
2. Lined
3.Plain
4. Grid
1.Dotted planners : They are super handy if you love doodling . Little dots help alot in drawing straight lines and keeping your content in alignment .
2.Grid planners : They work same as dotted planners but for some people it might seem like an obstruction if you are trying to doodle .
3. Plain Planner : They are blank pages without any mark to start and for some people it might feel freedom. Although it might be hard sometimes to get the lines straight and alignment correct .
4.Lined planners: They are simple notebooks that can be used as planners . They are very affordable and anyone can use it They have horizontal lines and are perfect for writing .
Time
How far do you see yourself when you plan ? There are 4 different options that comes handy when planning.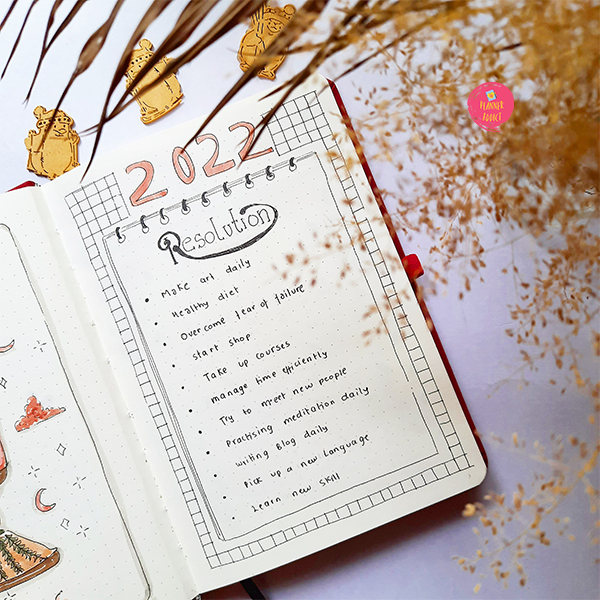 Yearly Goals : People who love to set big goals at the start of the year and achieve them by breaking it down to smaller crunches over the month . Yearly goal setting is something that is not preferred by everyone . Few people fear to commit to big goals and focus mostly on small steps . For them we have –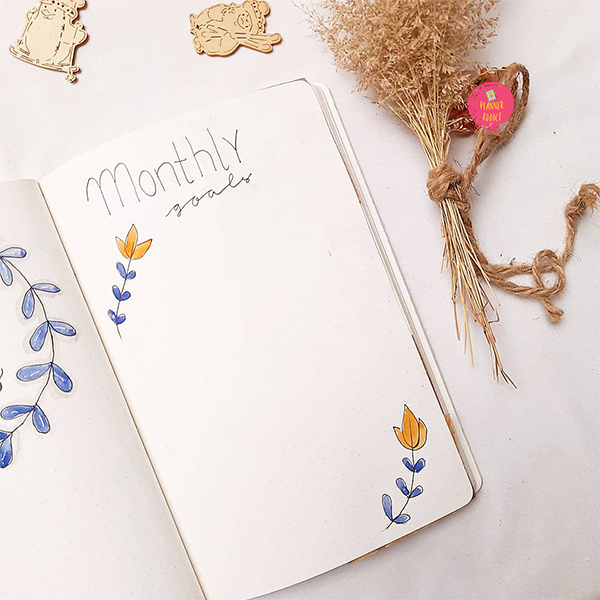 Monthly goal setting: Monthly goal setting doesn't block you and gives you smaller but significant goals to achieve for that month. At the end of the month you have a record of what you wanted to achieve and how much did you succeed. Adding these monthly goals together becomes your yearly goals but it's important to know here that these monthly goals can only be achieved if broken down every week. Therefore we come to our third system :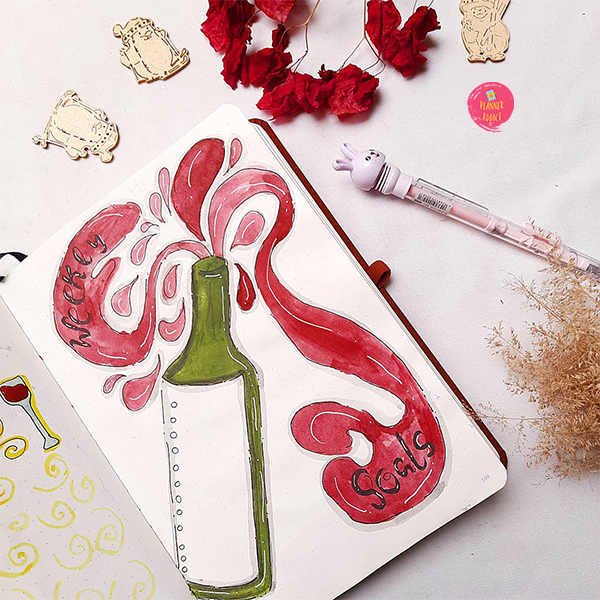 Weekly Goal setting : Breaking down you monthly goals to weekly help you achieve your goals bit by bit . You can simply plan your week and see how you can achieve that big goal on a daily basis.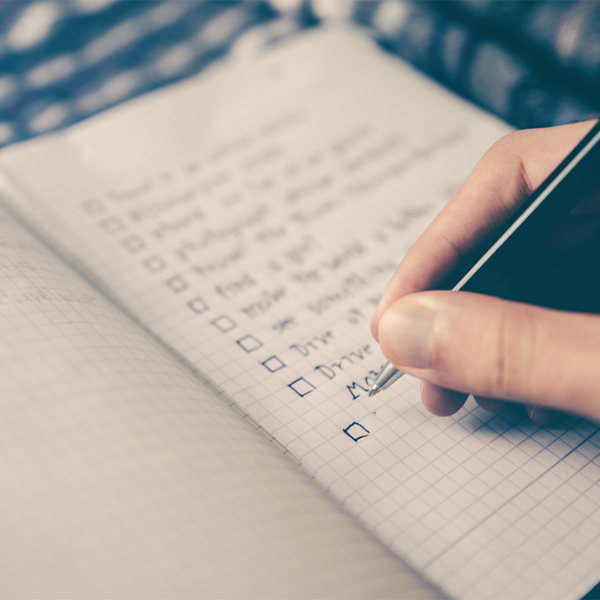 Daily goal setting : Some people prefer planning their day on a regular basis . They feel incomplete if they haven't planned out the night before . Planning your day lets you time block and prioritize your tasks .
Your perfect planner would be a combination of these factors and would probably be the most unique.
Knowing what you want will make your choice process easier. Your choices will change over time and it's fine. So don't fret over the perfect planner, just start doing it!